Auto Loans
Great values on car, truck, and van financing
---
Features
Details
Rates
Reviews
Apply Now
Resources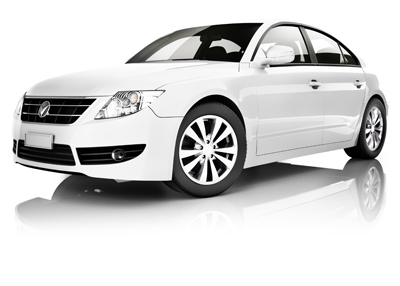 New or Used Car Loan Benefits
New and used cars, trucks, and vans at the same low rates
Great rates and affordable payments
Borrow up to 120% of price
Finance up to 84 months
Save with Plus or Relationship benefits and electronic payment
Auto Loan Calculator
Your Annual
Percentage Rate
at DCU*
2.74%
Estimated Monthly Payments at DCU
$290
800.328.8797 (select 3)
Please refer to Details and Rates tabs for additional information and important disclosures.
"Best Rate.
Best Service."

I am very happy with interest rate offered to me and the service is so fast!

— Kumar, Parma, OH
New and Used Auto Loan Details
New or used vehicles at the same low rates – Car dealers and most institutions often charge you more for used – some 20% or more.
Borrow for cars, trucks, or vans – Borrow to buy your next vehicle or refinance the one you drive.
Great rates and affordable payments – Finance up to 84 months. The longer the loan term, the lower your monthly payment.
Borrow up to 120% of Price – Qualified borrowers can finance up to 120% of NADA retail book value or 120% of the purchase price – whichever is less, PLUS DCU GAP and DCU Warranty. DCU will only finance over 100% when it's DCU's GAP and Warranty, not dealer add-ons.
Save with Plus and Relationship benefits and electronic payment – Save on rates when you qualify for Plus and Relationship benefits on your DCU Checking Account and make payments electronically (payment by transfer in Online Banking, Mobile Banking, Easy Touch Telephone Teller, DCU ATM, or internal DCU automatic transfers. Add 0.50% to rate for other payment methods.
Auto Loan Rates*
For
New or Used
Cars, Trucks, and Vans
Qualified borrowers can finance up to 120% of
NADA
retail book value or 120% of the purchase price, whichever is less.
Our Best Rates*
Terms / Features
Annual Percentage Rate
(APR)
Estimated Monthly Payment
Per $1,000 Financed
Auto Loan Calculator
Up to 36 months
2.74%
$28.97
Up to 48 months
2.74%
$22.02
Up to 65 months
2.74%
$16.57
Up to 72 months
3.74%
$15.53
Up to 84 months
5.24%
$14.25
Rates are effective .
*Rates are determined by your personal credit history, loan term, account relationship, and payment method. Rates listed are for both new and used auto loans with terms of up to 84 months and are subject to change at any time. Rates and terms on loans for other types of vehicles (i.e. commercial, mobility, classic and antique, motorcycles, RVs and boats) will differ. Please view the applicable product details.
Auto Loans
is rated out of
5
by
4216
.
Rated

5

out of

5
by
Rick77
from
Auto Loan for new CPO Vehicle
I was very happy getting my loan thru DCU for my certified pre-owned vehicle. The loan I received from DCU was 1% point lower than the interest rate I was receiving through the dealership. The dealership provided me over two different loan rates and both were over 1% point higher than DCU's. The loan officer was very helpful and it was very easy and quick to get approved!
Date published: 2018-04-17
Rated

5

out of

5
by
Rockz98
from
Easy and hassle free Auto loan
DCU fulfilled my dreams of buying a new car with low interest rate. Customer friendly, super responsive,quick. Already recommended to my friends.
Date published: 2018-04-16
Rated

5

out of

5
by
Surya007
from
This product has great features
I'm very happy with my experience at DCU. I obtained the refinance loan. I applied online and was offered my loan after filling out the required forms. It was fairly easy. They were also helpful in explaining why they needed the information for applying for the loan. I make my payments on time and everything has gone smoothly so far.
Date published: 2018-04-14
Rated

5

out of

5
by
Srini
from
The Best Credit Union
Auto loan Interest was lowest and quick approval makes it even more convinenient for the members
Date published: 2018-04-14
Rated

5

out of

5
by
Mama Bear
from
Great service
Dcu staff knows what they are doing and is an excellent bank . I'm a member since 1987 and have no plans to leave . They take care of there customers
Date published: 2018-04-14
Rated

5

out of

5
by
rockymt98
from
Love DCU auto loans
Bank check car loan is awesome, easy to use and keeps the haggling down at the dealer.
Date published: 2018-04-10
Rated

5

out of

5
by
Veer
from
Excellent
I love DCU as they are on the mark. No wasting of time everything is just a click away. Best staff to answer all your question and explain you briefly. So in one word EXCELLENT.
Date published: 2018-04-09
Rated

5

out of

5
by
Moon34
from
Quick response and low interest rate
I was very pleased with the responsiveness of DCU and would recommend it to friends.
Date published: 2018-04-09
---
I am a student, my credit is around 620 and I need a loan to pay a car, would I be qualified?
I got a car loan thru dcu an I had a 610 score
Date published: 2018-03-10
When can I apply for an auto loan if the car is being built at the factory based on my order.
I ordered a new car at the dealer and placed a deposit. It's been about 2 weeks and the car still doesn't technically exist, however I am watching the build status daily. I don't yet have an expected completion date, delivery date or VIN. When can I apply for an auto loan from DCU. Because of the state of the car, the dealer cannot give a purchase sale agreement yet, I only have receipts for deposits made.
Hi, I just did exactly what you are doing. All I needed was a paystub and the Sales agreement after I completed the online application. The paystub was easy but I needed to wait until a VIN was assigned to the vehicle before submitting the sales agreement. Sounds like you already have a VIN.
Date published: 2014-01-04
I would like to become a member but have never worked with one of the organizations listed.
Do you work with veterans and one of their organizations (DAV, VFW, etc)?
Call the landing number and you do not need to wory. DUC is great an will take care for you. Trust me you will be 120% satisfy. This is the best bank.
Date published: 2015-10-03
Any fees associated with an auto loan?
Are there any fees associated with an auto loan? (Service fees, paperwork fees, one time fees etc..) Anything that would alter the monthly payment amount that was given to me when I applied and was approved online for my loan?
no.
Date published: 2014-08-23
If I were to buy a 2004 Volvo fot 13.5K and needed a loan, would i qualify? how much could I get?
you could qualify for the whole amount. However your interest rates might be high. You will get better rates if you put some money down. This is my personal opinion from personal experience. Call DCU for confirmation.
Date published: 2017-07-24
---
"Amazing For An
Auto Refinance"

The best auto loan closing, EVER...thank you for making this so easy.

— DSS, Bedford, NH
Easy Ways To Apply For A New or Used Auto Loan
Apply Online – 24 hours a day, 7 days a week.
Apply by phone – 24 hours a day, 7 days a week call 800.328.8797 or 508.263.6700 and press 3.
Any DCU Branch – Visit your local branch.
"Convenient and Easy Online Application"

Good customer service and quick response. Very convenient communicating online for the required documents.

— Vinay, Rochester, NY
Auto Loan Resources
Auto Loan Related Links