Auto Loans
Great values on car, truck, and van financing
---
Features
Details
Rates
Reviews
Apply Now
Resources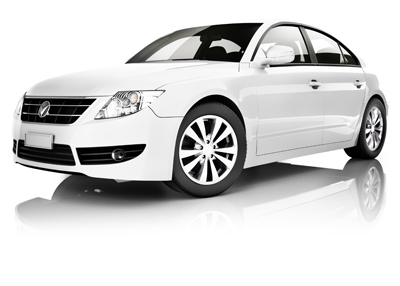 New or Used Car Loan Benefits
New and used cars, trucks, and vans at the same low rates
Great rates and affordable payments
Borrow up to 120% of price
Finance up to 84 months
Save with Relationship benefits and electronic payment
Auto Loan Calculator
Your Annual
Percentage Rate
at DCU*
1.74%
Estimated Monthly Payments at DCU
$286
800.328.8797 (select 3)
"Best Rate.
Best Service."

I am very happy with interest rate offered to me and the service is so fast!

— Kumar, Parma, OH
New and Used Auto Loan Details
New or used vehicles at the same low rates – Car dealers and most institutions often charge you more for used – some 20% or more.
Borrow for cars, trucks, or vans – Borrow to buy your next vehicle or refinance the one you drive.
Great rates and affordable payments – Finance up to 84 months. The longer the loan term, the lower your monthly payment.
Borrow up to 120% of Price – Qualified borrowers can finance up to 120% of NADA retail book value or 120% of the purchase price – whichever is less, PLUS DCU GAP and DCU Warranty. DCU will only finance over 100% when it's DCU's GAP and Warranty, not dealer add-ons.
Save with Relationship benefits and electronic payment – Save on rates when you qualify for Relationship benefits on your DCU Checking Account and make payments electronically (payment by transfer in Online Banking, Mobile Banking, Easy Touch Telephone Teller, DCU ATM, or internal DCU automatic transfers. Add 0.50% to rate for other payment methods.
Auto Loan Rates*
For
New or Used
Cars, Trucks, and Vans
Qualified borrowers can finance up to 120% of
NADA
retail book value or 120% of the purchase price, whichever is less.
Terms / Features
Our Best Rates*
Annual Percentage Rate
(APR)
Estimated Monthly Payment
Per $1,000 Financed
Auto Loan Calculator
Up to 36 months
1.74%
$28.53
Up to 48 months
1.74%
$21.58
Up to 65 months
1.74%
$16.13
Up to 72 months
2.24%
$14.86
Up to 84 months
3.74%
$13.55
Rates are effective .
*Rates are determined by your personal credit history, account relationship, and payment method. Rates listed are for consumer loans. Rates on commercial vehicle loans are 1% to 3% over rates listed. Certain Business Vehicle and Equipment loans may be subject to a maximum loan of 80% of the purchase price.
Quick and easy
Went into the Franklin branch on a Friday evening to apply for an auto loan. The process was so easy and very quick. I was approved and they were able to give me the bank check for the dealer that evening. The member representative that helped me was great, too. She was personable and knowledgeable. I would absolutely recommend DCU for auto loans.
July 26, 2015
Superb Service
Very easy to get loan at good rate also the processing is very fast and the loan officer was very very helpful.
July 26, 2015
Refinancing my auto loan with DCU was simple and hassle free
I had to refinance my auto loan with DCU because I was given a higher APR at my dealer although having a good credit score. My friends suggested to get it refinanced and I was not sure about the process. DCU customer service is very friendly and will help you in each and every step of the application process till the end. I'm glad to be a part of DCU family now. Thanks!
July 26, 2015
this is great
all services are excellent and good . I will definitely recommend this
July 26, 2015
great service
easy and fast. staff was helpful and friendly. I am happy with the service i received.
July 26, 2015
Excellent service, l am very happy. I will recommend this sevice to friends and family
A exceptional customers experience, l will recommend DCU ALL THE TIME
July 25, 2015
Great interest rate
The agent who called me was courteous and explained me the benefits and also patiently answered all my questions
July 25, 2015
This gave me the opportunity to buy my car loan with lower interest rate
Awesome ... Always will go for this. Lowest interest rate. And less documentation with less time for approvals.... So would recommend everybody for this
July 25, 2015
---
---
"Amazing For An
Auto Refinance"

The best auto loan closing, EVER...thank you for making this so easy.

— DSS, Bedford, NH
Easy Ways To Apply For A New or Used Auto Loan
Apply Online – 24 hours a day, 7 days a week.
Apply by phone – 24 hours a day, 7 days a week call 800.328.8797 or 508.263.6700 and press 3.
Any DCU Branch – Visit your local branch.
"Convenient and Easy Online Application"

Good customer service and quick response. Very convenient communicating online for the required documents.

— Vinay, Rochester, NY
Auto Loan Resources
Auto Loan Related Links
A note about third-party links – By selecting certain links on this page, you will leave DCU's web site and enter a web site hosted by an organization separate from DCU. We encourage you to read and evaluate the privacy policy of any site you visit when you enter the site. While we strive to only link you to companies and organizations that we feel offer useful information, DCU does not directly support nor guarantee claims made by these sites.