DCU Private Student Lending Solutions
A better way to pay for college
---
Features
Details
Rates
Reviews
Apply Now
Resources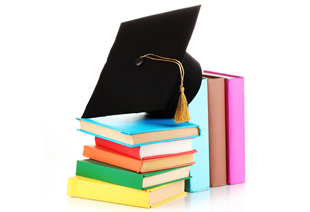 DCU Private Student Lending Solutions
Fills the gap that federal student loans may leave behind
Reasonable rates and terms
Available for undergraduate and MBA programs
Please refer to Details and Rates tabs for additional information and important disclosures.
"Great Customer Service"

Very welcoming, understanding and helpful. I am very satisfied I came in to the branch to ask about student loans.

— Peter, Lowell, MA
Private Student Lending Details
DCU offers private student lending solutions to help you fill the funding gaps that federal aid can leave behind. By partnering with other credit unions to form Credit Union Student Choice, we are able to offer members maintaining sufficient academic progress lower cost financing options that will help you or a family member achieve your dream of a higher education.
It offers...
Lower loan rates than most private student loan programs
More flexible repayment options
A convenient line-of-credit that can be used over multiple years.*
To learn more and apply
To learn more, apply, or to try our college planning calculators, visit the DCU Student Lending Center.
To see if your school is eligible, use the Eligible School Locator Tool.
You can also find out more about this product by calling the CU Student Loan call center at 800.324.1589.
*Subject to credit qualification and annual credit review.
DCU Private Student Lending Solutions
No application fees and no prepayment penalties.
| Terms / Features | Our Best Rate* |
| --- | --- |
| Rate Index | Annual Percentage Rate |
| As low as Prime** plus 2.50% | 7.00% |
Rates are effective .
*All rates are determined by your personal credit history and payment method. Our Best Rates are for members with the best credit. Other rates may apply.
**The Prime or Index rate is variable and will adjust quarterly (January, April, July, October) on the first of the month using the Prime Rate as published in the Money section of the Wall Street Journal on the first business day of the preceding month. The minimum APR is 6.00%. The maximum APR is 18.00%.
APR = Annual Percentage Rate.
Private Student Loans
is rated out of
5
by
27
.
Rated

5

out of

5
by
Dennis45
from
Good rates, easy application, saved me $$.
Competitive rates, easy application process. I refinanced and consolidated some of my students loans which saved me money and reduced the number of servicers I have to deal with.
Date published: 2017-04-19
Rated

5

out of

5
by
Feisty
from
forget regular banks: this is the way to bank!
I have never had unsatisfactory service at DCU or really at ANY credit union. I used to hate to think about loans and accounts. Since I have been using credit unions, for decades now, I have a whole different attitude. I love DCU. They are local faces with a more personal approach and are open to what members care about. Personally: I like using Secure Loans as a way of managing loans and money. At DCU they are open minded and welcoming. Why go elsewhere? There are plenty of branches in my area too.
Date published: 2015-11-01
Rated

5

out of

5
by
SL
from
DCU - AKA - Excellence!
I have been a DCU member for over 25 years. I would recommend them without hesitation for checking, savings, CD accounts or any type of loan including personal, home equity or car. They have excellent rates and knowledgeable, friendly staff.
Date published: 2014-08-15
Rated

5

out of

5
by
SantyRit
from
Low interest auto loan
I tried to apply for auto loan with various lenders, DCU is the only one which provided me the best interest rate. I never expected that low APR for my credit score and repayment options are simply superb..
Date published: 2014-06-25
Rated

5

out of

5
by
Adrichri
from
Easy to fallow online
Quick and easy to fallow online instructions. Quick respond and determinantio.DCU Made it easy for us.
Date published: 2013-09-23
Rated

5

out of

5
by
Peter
from
very well customer service
very welcoming,understanding and helpful. Am very satsfied.I came in to ask about student loan, got some information but Chrisy spoke of personal loan and we pushed for this. A burden has been lifted,Thanks to DCU.I bank with Bank of America and they couldnt help.
Date published: 2011-12-08
Rated

5

out of

5
by
setoo5567
from
good services
outstanding banking to customer services and immediate response to needed request through out the year
Date published: 2011-05-24
Rated

5

out of

5
by
GolfGuy3231
from
Student Loan
This is an excellent product, streamlined approval proces, minimal paperwork and disbursement was handled flawlessly... Thanks DCU!
Date published: 2011-05-24
---
how can get
Dear Sir/madam My son is fulltime student for undergraduate and he has completed two year and now he is junior but i need for next two year (approx $30000)for fee.My son don't have ssn.
He will need to go to the Social Security Office and obtain a SS# if that is what she is stating, or as the mom, she could take out the student loan for her son and have him agree to help pay it back.
Date published: 2013-10-23
Do I have to withdraw from my line of credit every semester?
I have already taken loans out for my previous 4 semesters of college. I am an RA next semester, and my free room means I don't need to take out a DCU loan next semester. If I don't withdraw from my line of credit, will I have to start paying my previous loans, or do I not have to pay them if I am still a full-time student? Thanks!
Please contact the Student Lending Center directly for assistance with your concerns. For information about your Undergraduate or Graduate Business line-of-credit ONLY, please call: 800-324-1589.
Date published: 2015-09-19
I borrowed for a student loan last year and was pre approved for this year. How do I go about this
You will want to contact the Student Lending Center directly at 800-324-1589.
Date published: 2013-10-23
Does DCU do student loan consolidation?
DCU Home Equity or Bill Consolidation Loans can assist you in colidating Student Loan debit.
Date published: 2014-01-18
Student Loan for International Students studying in USA
Do you offer loans for international students who got admissions in USA colleges? What are the procedures ,rates and eligibility?
To be eligible for a Student Loan we require you to be a U.S. citizens or permanent residents (non-resident students are NOT eligible). For more details regarding our Student Loans and eligibility please visit http://dcu.studentchoice.org/Find-a-Loan/Undergraduate/eligibility/
Date published: 2018-05-14
---
"Student Loan"

This is an excellent product, streamlined approval process, minimal paperwork and disbursement was handled flawlessly...

— GolfGuy3231, Webster, MA
Easy Ways To Apply For A Student Lending Loan
Student Lending Center – Learn more, apply, or try our college planning calculators.
"Easy To Apply"

Quick processing and easy payment options and online access.

— Jamie, Hooksett, NH
Related Links
NEW Student Loan Refinance Program – Refinance and consolidate your private and federal student loans into one manageable loan, setting up one convenient payment!
StreetWise Parents' Guide – Provides information on preparing your child for college and other related topics.
StreetWise IRA Guide – Provides general information explaining how Individual Retirement Accounts and Coverdell Education Savings Accounts work and what your options are.
DCU Scholarship Program – Each year, graduating high school seniors can apply for scholarships awarded by DCU.
Financial Wellness and Recovery – Learn what DCU can do for you if you are now or think you may soon experience a financial setback. The earlier you contact us, the more we can do to help.
How to Make Your Loan Payment – We make it easy to make your loan payment. Find out more about our convenient payment options.