Credit Builder Loan
Whether starting out or starting over, a great way to build your credit history
---
Features
Details
Rates
Reviews
Apply Now
Resources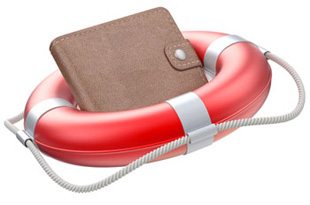 Credit Builder Loan
Build or rebuild your credit rating
Build savings while you borrow
Terms from 12 to 24 months
Low fixed rate
"Almost paid off"

I received the loan to pay off my High Rate credit cards. The payment plan was manageable, and the skip payment worked great for Christmas, and I'll have it paid off Soon!

— Douglas53, Marysville, OH
Credit Builder Loan Overview
The Credit Builder Loan is specifically designed to help you build or rebuild your credit history as you build up to $3,000 in savings plus dividends. Here's how it works...
The amount you borrow is deposited into a DCU savings account that you cannot touch until the loan is repaid.
You make regular payments on the loan.
As you repay on time, you establish a positive payment history that we report to the credit bureaus.*
Based on those reports, your credit history and credit score improves over time.
A higher credit score translates into better rates on future loans. It can also have a positive impact obtaining insurance and certain jobs that consider credit history.
When you finish repaying the loan, you'll have the full balance in the DCU Savings Account, including dividends, to use as you please – for a down payment, education, home improvements, anything.
Credit Builder Features
Loan amounts from $500 to $3,000
Terms from 12 to 24 Months
Loan funds in the DCU Savings account earn dividends at the published dividend rate for this account
Loan interest rate is fixed at 5% Annual Percentage Rate (APR)
After a minimum of 12 months of satisfactory payments, you'll receive a .50% discount off the interest rate on your next qualified consumer loan. **
Example loan payment schedule – A $1,000 Credit Builder Loan with an APR of 5.00% for 18 months has an approximate monthly payment of $57.79.
* Satisfactory payments are those received by DCU on or before the due date for at least the scheduled payment amount.
** Real Estate and Credit Card loans do not qualify for the discount. The granting of a Credit Builder Loan does not guarantee future loans. All loans are subject to credit approval.
Credit Builder Loan Rates
Whether You're Starting Out or Starting Over, a Credit Builder Loan is a Great Way to Build Your Credit History.
Terms / Features
Our Best Rates*
Annual Percentage Rate
Estimated Monthly Payment
per $1,000
Up to 24 Months
Maximum Loan Amount $3,000
5.00%
$57.79
Rates are effective .
* Rates are determined by your personal credit history, account relationship, and payment method.
"DCU is great!"

Getting a loan from DCU could not be any easier. The people work with you to make sure you know what to do and how things work... Great job!

— MO Dually, Kansas City, MI
Easy Ways To Apply Today
Apply Online – 24 hours a day, 7 days a week.
Apply by phone – 24 hours a day, 7 days a week call 800.328.8797 or 508.263.6700 and press 3.
Any DCU Branch – Visit your local branch.
"I'm very happy with my loan"

Everyone I spoke to was very friendly, helpful, and made me feel valued.

— Elton, Eagle Lake, FL
Credit Builder Loan Resources
Rebuilding your credit rating – StreetWise article on how to rebuild your credit rating.
StreetWise Guide to Credit – StreetWise guide helps you understand how credit works, how to use it responsibly, how to know if you are having difficulty with it, and what to do if you are.
Payment Protection – Helps relieve the pressure of your loan payments during certain unexpected events.
Credit Builder Loan Related Links
Calculate Finance Charges – Sometime members have questions about how Finance Charges or Interest on their DCU loan accounts are calculated. This information is designed to make the information in your loan disclosures a little easier to understand.
Schedule of Fees and Service Charges – Details regarding member benefits that may help you avoid fees.