Mobility Vehicle Loans
New or used
---
Features
Details
Rates
Reviews
Apply Now
Resources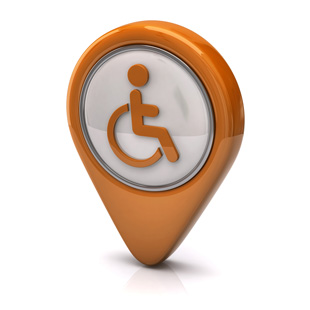 Mobility Vehicle Loan Benefits
For vehicles with equipment or modifications to assist people with disabilities
For new or used, purchase or refinance
Low interest rates
Loans up to $100,000
Save with Plus and Relationship benefits and electronic payment
Please refer to Details and Rates tabs for additional information and important disclosures.
"DCU is there when nobody else is"

When nobody else would help out in getting an accessible van, DCU stepped up to the plate and made it happen!

— James, Cheyenne, WY
Mobility Vehicle Benefit Details
For vehicles with equipment or modifications to assist people with disabilities – If you have a disability, there are several types of modified vehicles on the market to help you get around. Unfortunately, lift-equipped vans, vehicles with hand controls, and other modifications can be very expensive. DCU can help make them more affordable by spreading the cost over time. The borrower need not be the beneficiary of the purchase.
For new or used vehicles – with the same low rates.
Purchase or refinance – Borrow to buy your next vehicle or refinance the one you drive.
Great rates and affordable payments – Finance up to 120 months. The longer the loan term, the lower your monthly payment.
Borrow up to 100% of purchase price – Qualified borrowers can finance up to 100% of the purchase price or the combination of the NADA retail value of the chassis plus the retail value of the conversion – whichever is less – up to $100,000. Minimum loan amount is $5,000.
Save with Plus and Relationship benefits and electronic payment – Save on rates when you qualify for Plus and Relationship benefits on your DCU Checking Account and make payments electronically (payment by transfer in Online Banking, Mobile Banking, Easy Touch Telephone Teller, DCU ATM, or internal DCU automatic transfers). Add 0.50% to rate for other payment methods.
Mobility Vehicle Loan Rates
Special new or used vehicles and vehicle modifications to aid people with disabilities.
Mobility vehicle value is determined by combining the NADA retail value of the chassis plus the retail value of the conversion.
Our Best Rates*
Terms / Features
Annual Percentage Rate
Estimated Monthly Payment
per $1,000
Up to 36 Months
5.24%
$30.08
Up to 48 Months
5.24%
$23.14
Up to 65 Months
5.24%
$17.70
Up to 72 Months
6.24%
$16.69
Up to 84 Months
7.64%
$15.41
Up to 120 Months
7.64%
$11.94
Rates are effective .
* Rates are determined by your personal credit history, account relationship, and payment method. Rates listed are for consumer loans. Rates on commercial vehicle loans are 1% to 3% over rates listed. Certain Business Vehicle and Equipment loans may be subject to a maximum loan of 80% of the purchase price.
Mobility Vehicle Loans
is rated out of
5
by
49
.
Rated

5

out of

5
by
Slick
from
Mobility Loan
This was a process you have to go through for the mobility loan. But once it was completed and all our paper work is in it went very smooth. The check was issued in a timely manner. While most places make it almost impossible to obtain a mobility loan DCU is very understanding and compassionate of the needs of the disabled. DCU made it possible for us to get our disabled son to and from his many doctor visits. DCU you did a great job!!!! You are Great!!!!!
Date published: 2017-04-19
Rated

5

out of

5
by
kat 714
from
The fastest, easiest refi of an auto loan I've ever seen !
How blessed we have been in finding you ! You took a chance with providing a loan to my disabled son and me as his guardian in 2009, since my credit score reflects a misunderstanding on an outstanding student loan that has yet to be corrected. Not only has your excellent staff approved a second loan and a refi today giving us a 740 score, but a safe way to transport my son; allowing him to actually have an active life outside the home. GOD BLESS EACH AND EVERY ONE OF YOU FOR BEING THE INSTRUMENTAL FORCE FOR SO MANY OF OUR BLESSINGS !
Date published: 2017-04-01
Rated

5

out of

5
by
toomnyhats
from
Thirteen years of satisfaction
DCU has been an awesome blessing to our family. We purchased our first mobility van via a loan from DCU in 2004. Additionally some years later we financed a regular automobile with them. Just this month we purchased our second mobility van and DCU's service and assistance with the loan was second to none. Highly recommend!!!
Date published: 2017-02-21
Rated

5

out of

5
by
Cacook
from
Very SATISFIED
I HAVE NOTHING BUT GOOD TO SAY ABOUT DCU!!!! I would recommend them for all your banking needs.
Date published: 2016-12-24
Rated

5

out of

5
by
Jross
from
comfortable
DCU made it easy for me to purchase a wheelchair van for my son, Thank you for your help
Date published: 2016-08-09
Rated

5

out of

5
by
AK
from
Mobility Loan
I am pleased with the Service and had my check in the mail the same time spoken!
Date published: 2016-07-09
Rated

5

out of

5
by
George
from
Product is good looking
The vehicle meets my handicap needs with great comfort
Date published: 2016-06-07
Rated

5

out of

5
by
Singh
from
Not sure
It's wonderful service and is closed in 2 days which was amazing. It will be much better if some kind of application or loan number is provided when application is submitted via phone
Date published: 2015-07-03
---
Handicap van
Your reviews are wonderful and outstanding, you have helped many people with loans for Handicap VANS. My question is, do you help all people. I am a single mom with a 13 yr old handicap son in a wheelchair that has not had any freedom in 4 years. Can you help him with a not so great credit score. We are desperately in need.
Apply to DCU and they will make every effort to help you. While your credit score does have an impact on your credit loan, I will guarantee that they will do their best to assist you.
Date published: 2017-06-24
If I was purchasing a 2014 used car and a $32k loan amount, could I get the 84 month term?
Credit score in the 700s
You should be eligible for an 84 month loan term. To confirm this we ask that you apply or contact a Loan Representative directly by phone at (800) 328-8797 option 3.
Date published: 2018-03-19
---
"So Happy For My Daughter"

This product allows my disabled daughter to spend time in her community. Obtaining a Mobility Loan was very simple which made my life easier.

— Teddy Bear, Jackson, WI
Easy Ways To Apply For A Mobility Loan
Apply Online – 24 hours a day, 7 days a week.
Apply by phone – 24 hours a day, 7 days a week call 800.328.8797 or 508.263.6700 and press 3.
Any DCU Branch – Visit your local branch.
"The best that I have found"

I have never dealt with anyone as great as DCU. You are there with everything when I need it. THANK YOU!!!

— Eli, Martin, TN
Mobility Vehicle Loan Resources
Mobility Vehicle Loan Related Links