Participating Employers
Our Field of Membership
A - D
E - I
J - N
O - S
T - Z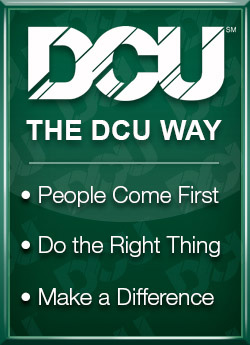 Participating Employers A through D
101A Antique & Collectible Center, Inc.
2WAY Corporation
AADI Corporation
Abacus Software Group, Inc.
Abel Womack Inc.
Abridge Info Systems Inc
Absolute Mechanical Systems
Acadia Software, Inc.
Accelerated Solutions, Inc.
Accel Systems Group, Inc.
ACME Theatre Productions
Active Edge New Media, Inc.
Acton Permanent Fire Fighters Local 1904
Acton Toyota
Adaptive Instruments Corporation
Additional Contract Services
Additional Technical Support Inc.
Addtoit
Adtech Systems Inc.
Advanced Network Integration Services, Inc.
Affinova
Affordable Interior Systems, Inc. (AIS)
Affordable Solutions INC
AFS Technologies, Inc.
Airmar Technology Corporation
Alpha Wire
Alpine Environmental, Inc.
Altaworks Corporation
Altiga Networks
AMD Boston Design Center
AMD Marlborough
Amaral Group, LLC
American Alarm and Communications, Inc.
American Consumer Credit Counseling
American Cyber Systems
American Financial Systems, Inc.
American Harley-Davidson, Inc.
American Power Design, Inc.
American Science and Engineering, Inc.
Amory D. Wallace, CI, CT, ASL/English Interpreter
Andover Buyers Broker, Inc.
Animal Hospital of Nashua
A Plus Printer & Copier Repair
Applied Analysis Incorporated
Applied Materials, Inc.
Applied Mechanical
Applied Protocol Engines, Inc. (AP Engines, Inc.)
Apps Associates LLC
Armenian Church at Hye Point
Artel Video Systems, Inc.
Asian Spectrum Inc.
Aspen Aerogels, Inc.
Aspen Technology Inc.
Astra Tech Inc.
AstraZeneca
Athenium, Inc.
Atlas Software Corporation
Atrium Medical Corporation
Audit Resource Associates, LLC
August Technologies, Inc.
Auriga, Inc.
Automotive Services of Boston
Avaki
Avantinfo Corporation
Avid Technology
Avidyne Corporation
Avion Systems, Inc.
Axar Systems
Axis Technology, LLC
Ayer Police Patrol Officers Association
Ayer Shirley Regional School District
Bahwan CyberTek Technologies Inc.
Balanced Healthcare Receivables, LLC
Barrett Business Services, Inc.
Bartlett Hackett Feinberg P.C.
Bay State Welding & Fabrication
Baystate Audio & Media Services
BCC USA, Inc.
BCR Donuts LLC (DBA Dunkin Donuts, LLC)
BEA Systems, Inc.
Bellsoft
Benefits to Marketing, Inc.
Berkley Accident and Health
Best Ford & Cycles Inc.
Bethany Health Care Center
Bill Wenzel Heating and Air Conditioning, Inc.
Biolink Partners
Biscom Inc.
Bit9 Inc.
Black Box Network Services
Black Tie Limousine Inc.
Blackwave Inc.
Bladelogic Inc.
Blossom Rental and Leasing, Inc.
Blue Cod Technologies
Blueshift, Inc.
Bluespec, Inc.
Bose Corporation
Boston Billiard Club
Boston Group, The
Boston Sports & Shoulder Center
Boston Technology Corporation
BPL Systems
Brayman, Houle, Keating, & Albright, PLLC
Brix Networks, Inc.
Broadmeadow Sign Studio
Brockway-Smith
Brookfield Renewable Power
Brookstone
Bruker Corporation
Bryant Associates, Inc.
BSC Corporation
Burlington Veterinary Hospital
BurstPoint Networks, Inc.
The Business Clinic, Inc.
Business Logic, Inc.
Business Oriented Software Solutions, Inc. (BOSS, Inc.)
Butler Home Products, LLC
Buyer's Option Realty
Cadence Design Systems, Inc.
Cadstar International
Calico Kids Day Care
Calix Networks
Cambridge Physics Outlet
Camiant, Inc.
Campers Inn, Inc.
Capricorn Computer Systems
Capricorn Systems, Incorporated
Captivate Network, Inc.
Caras Marketing and Training
Cardiology Consultants of Central Mass
Carpenter's Union - Local 275
Case Consult Corporation
CaseNET, Inc.
Cedar's Cafe
Celarix, Inc.
Central Mass Web Design
Cerebris Corporation
Cetek Corporation
The Channel Company
CET Technology
Charles River Development
Charles River Laboratories
Chapel Hill - Chauncy Hall School
Charter Global Inc.
Children Across America
Chitika, Inc.
Ciena Corporation
CIMCON Software, Inc.
Cimetrics
Cinch IT, Inc.
Cisco Systems, Inc.
Claricode, Inc.
Clevertrove, LLC
CMG Telecommunications, Inc.
CodeMeta, Inc.
COGNEX
Cognition Corporation
Cohn & Dussi, LLC
Colonial Electronic Manufacturers, Inc.
Comap, Inc.
COM/Energy Technologies, Inc.
Commonwealth Ballet Company (CBC)
Community Health Connections Inc.
Complete Kitchen & Bath
CompNeeds
CompreCare, Inc.
Comprehensive Psychiatric Resources
Computer Service Inc.
Computer Surplus Solutions
Concerto Software, Inc. (AKA) Aspect Software
Concord Family and Youth Services, Inc.
Concord Firefighter's Relief Association
Concord General Mutual Insurance Company
Consolidated Container Company
Constant Contact
Converse
Conversen Inc.
Conway Arena
Conway Office Solutions
Corbett Irrigation
Cordelia's Catering
Corero Network Security, Inc.
Coriolis Networks
Cornerstone Software, Inc.
Corporate Graphics
Costa Donuts Two Inc.
The Cottage Children's Center, Inc.
Costco Nashua
Costco Waltham
Course Crafter
CourtSmart Digital Systems Inc.
Cowley Associates Real Estate
C-Port Corporation
Creative Learning Exchange
Creative Print Products
Crescent Networks
Critter Control of New Hampshire
Crowne Plaza Nashua
Curtis-Straus LLC
Curtis Wright Defense Solutions
Cybertech Information International, Inc.
CynXsure, LLC
Cyphermint, Inc.
DAF Limited Partnership for Real Estate
Dakota Systems Inc.
Dana Wallboard Supply, Inc.
Daniels & Ahluwalia LLC
Daratech, Inc.
Darwin Partners
Datamatics Consultants, Inc.
DataGravity
Data Plus Inc.
Datum Software, Inc.
David L. Ellis Co., Inc.
DB Healthcare, Inc.
Dean College
DeeBeCon, Inc.
Deferral.com, Inc.
Degree Controls, Inc.
Denny's Nashua (Nashua, NH location)
Designer Kitchens & Woodworking
Dex By Terra, Inc.
DF Murphy Insurance Agency, Inc.
Diamond Machining Technology, Inc.
Dimension Data
DiNoto Enterprises
Dippin' Donuts
Direct Billing Associates
Diversified Technologies LLC
Diversified Technology Consultants Inc
The Donath Group Inc.
Donelan's Supermarkets
Doubletree Hotel
Dow Fitness
Doyle Lumber Co., Inc.
DTC Communications
Dunkin Donuts, LLC (Waltham, MA)
Dusa Pharmaceuticals, Inc.
Dynamic Healthcare Technologies, Inc.
Dynamic Staffing Solutions, Inc.
Dynisco Instruments, LLC
Participating Employers E through I
E.L. Harvey & Sons, Inc.
E.T. Cote & Son Auto Exchange, Inc.
Earlene D. Bakerman
East Coast Aero Club
East Coast Electrical Contractors, Inc. (ECEC)
Easter Seals Massachusetts
EasyAsk
eClinicalWorks
Eisai, Inc.
Electronic Environments Corporation
Elite Solutions, Inc.
Elizabeth's Bagels and More, LLC
Emacs Technologies, Inc.
Empirix Inc.
Endeca Technologies
The Endurance International Group
Energy Federation, Inc. (EFI)
Enermetrix
Engineering Services Group
Ennovate Networks, Inc.
Enrich IT, Inc.
Enstrat Inc.
Entegee, Inc.
Epsilon Associates, Inc.
eSped.com
Excel Consulting Group
Experion Systems
Experts, The
Expressiva, Inc.
Extrusion Technology, Inc.
EZ Solutions Inc.
Fairview Healthcare
Fallon Community Health Plan
The Fay School
Fimbel Paunet Corporation
First Payment Processing
First Student Inc.
Fitchburg State University
Fitchburg Surfside Pools, Inc. (also known as Surfside Pool Company)
Five Guys
Five Star Plating, LLC
FLIR Systems, Inc.
FootPath Systems
Forge Hill Senior Living Community
Fort Hill Companies
Fortin–Gage Ltd.
Free Software Foundation
Freedom CAD Services
Friend Lumber Company, Inc.
Friendly Environments
Gahan Associates
Geek Housecalls, Inc.
Gemini Sign Company
Gillis Landscape–Lawncare Inc.
Giombetti Electric Inc
Global Consulting Group, Inc.
Global Research Labs
GL&V USA, Inc.
Gold's Gym Marlborough
Gold's Gym Nashua
Grand Lodge of Masons, Massachusetts
Granite State Specialties, LLC
Greater Nashua Chamber of Commerce
Greenbriar Terrace Healthcare
GreenMind Energy, LLC
Groton School
GRT Corporation
GTS
Guardian Angel Senior Services, Inc.
Gymnastics Village
Gyptech, LLC
Haartz Corporation
Hairthurium
Hanover Theatre for the Performing Arts
Health Plans, Inc.
Highdata Software
Hindu Temple of New Hampshire, Inc.
HMEA – Horace Mann Educational Associates, Inc.
Hockomock Area YMCA
Holiday Inn of Nashua
Holistic Self Care Center, LLC
Hollis Montessori School
Hologic Inc.
Home Health & Hospice Care
Home Instead Senior Care
Hudson Poly Bag, Incorporated
iCAD
ikaSystems
Imperial Distributors, Inc.
InBoxer Inc.
Indian Hill Music, Inc.
InfoBahn Technologies
Infoman Consulting, Inc.
Inforonics, Inc.
Innovations Hair Studio, Inc
Innovative Cabling Systems Inc.
Innovative Products & Equipment, Inc.
Instrumentation Laboratory and Werfen USA
Insight/On-Site Group, Inc.
Insulet Corporation
Integrand Information Systems, Inc.
Internet First Student, Inc.
Intel
Intellitech International, Inc.
Intensecure Group Inc.
InterGen
Intrinsix Corp
Inverness Consulting, LLC
InVision Learning LLC
iRobot
IT Alliance Group, Inc.
ITA Software, Inc.
ITWorx
Participating Employers J through N
James Monroe Wire and Cable Corporation
JDM Company, Inc.
JEM Electronics, Inc.
J. Dias Plumbing, Heating, and Cooling Inc.
Jewish Workshop for Education and Culture
Jibunu LLC
Jireh Solutions, LLC
J.J. O'Brien & Sons, Inc.
J.M. Service Company, LLC
John Boyle O'Reilly Council No. 85/Knights of Columbus
Juniper Networks (formerly Unisphere Networks)
Just Cuts
Justice Resource Institute
J. V. Cleary & Associates
JVT Advisors
K2 Engineering Services, Inc.
KADFLX, Inc.
Kase Printing Inc.
KBACE Technologies Inc.
Keller Williams Realty
Kitchen Associates
Korde & Associates, P.C.
KIVA Systems
KSL Desktop Security and Printer Services
Lakeside Sewerage Service, Inc.
Lanco Global Systems, Inc.
LaPlume and Sons Printing, Inc.
Lasell College
Laser Services
Law Warehouse & Law Motor Freight
The Laxmi Group, Inc.
The Leadership Companies, Inc.
The Learning Center for the Deaf
Leominster Housing Authority
Leominster Police Association
Lewtan Technologies
Lichtenstein Creative Media Inc.
Lighthouse Electronic, Inc.
Linear Technology Corporation
Liquid Metronics Incorporated a division of Milton Roy
Lizzy's Ice Cream LLC
LDDJ Inc. dba Dave's Fresh Pasta
Loiselle Real Estate and Construction
Longfellow's Wayside Inn
Lowell Publishing Company
L.P.M. Holding Company, Inc.
Lumigent Technologies, Inc
Lycos, Inc.
MacDonald Mechanical Services, LLC
The Maids
M & K Recovery Group, Inc.
Malcolm Cushing DDS PC
Management Consulting Services & Associates, Inc.
Manpower – Alpharetta
Manufacturer's Direct
MAPASS Inc.
Mar-Lee Companies
Margulies & Associates
Marlborough Regional Chamber of Commerce
Marlboro House of Pizza
Massachusetts Music Teachers Association
Massachusetts Technology Collaborative
Masy Systems, Inc.
Materials Systems, Inc.
Maxiom Consulting Group, Inc.
May Institute, The
McSheffrey's Citgo and Auto Sales
MDS Protection Group
Medical Resources Home Health Corp
Mentor Graphics Corporation
Merrimack Building Supply
Merrimack Fitness
Merrimack River Watershed Council, Inc.
Merrimack School District
Merrimack Valley Prepress Inc.
Merrimack Veterinary Hospital
Mettler-Toledo Thornton Ingold
MHQ
MicroE Systems
Mindreef Inc.
Minuteman Talking Books, LLC
Modern Auto Sales
Montachusett Regional Transit Authority (MART)
Monster.com
Moore Lumber & Hardware Co., Inc.
MorphoTrust USA, LLC
Mosaic Commons
MotherNature.com
Moura's Cleaning Service
MTC/MA Tech Collaborative
Murray Mechanical Services Inc.
Musclemaster.com
Mutual Fire Insurance Assoc. of New England, Inc.
Nagog Woods Community Corporation
Nashoba Lock Inc.
Nashua Fabrication Inc.
Natick Auto Sales Inc. dba MHQ
Natick Green Condominium Trust
National Electronic Distributors Association (NEDA)
National Human Resources Association - New Hampshire Affiliate
National Software Associates
National Technical Systems/NTS
NE Regional Council of Carpenters – Union 275
Neighborhood Appraisals
Nelson, Adam & Dickson, P.C.
Nemko USA, Inc.
NetBrain Technologies, Inc.
NetScout Systems, Inc.
Network Allies LLC
Network Objects, Inc.
Newbrough Landscape & Construction
New England Chapter, PRRT&HS
New England Credit Union Services, LLC
New England Mountain Bike Association
New England Pediatric Care
New England Water Works Association
New England Wooden Ware Corporation
Next Generation Children's Center
Nexus, Inc.
Nihilent Technologies, Inc.
nLeague
Nokia, Inc.
NormaTec
North Bridge Psychological Associates, LLC
Northside Grille, LLC
Not Your Average Joe's Kitchen and Bar, Westborough, MA
Notre Dame Health Care, Inc.
NouveauTel, Inc.
Novia Associations, Inc.
Novinvest, LLC
NUMA, Inc.
Nypro, Inc.
Participating Employers O through S
Oak Meadow Montessori School Inc.
OAR (Organization for the Assabet River)
OASIS Open
Office Resources
Omni Components Corporation
Omtool, Ltd.
One Energy Inc.
OneShield, Inc.
OpenService, Inc.
Optical Alchemy
Opulenza, Inc.
Oracle Corporation
Oracle Camridge
Orasys LLC
Orbotech
Orchid Technologies Engineering and Consulting, Inc.
Oriol Health Care
Orion Engineering Corporation
Orion Industries
Outcomes Research Solutions Inc.
P2RS Group
Pamet Systems, Inc.
Panacea Systems Inc.
Papa Vinayaka Systems, Inc.
Paradigm Works, Inc.
Paradyne Corporation
Patni Americas, Inc.
Patriot Ambulance
Payright Payroll Services, Inc.
PeakPoint Technologies, Inc.
Pediatric Associates, PC
Pediatric Associates of Johns Creek
Pediatric Associates of Woodstock, PC
Pennichuck Corp.
PennWell Corporation
Perfection Landscaping
Permessa Corporation
Personal Chemistry, Inc.
Peters Auto Center
PGI Consulting, Inc.
Phaneuf Concrete Cutting & Breaking
Phase Forward Incorporated
Phoenix Fluid Power, LLC
Photonex
Pierce's
Piolax
PipKar, Inc.
Pirani Electric, Inc.
Pistolstar, Inc.
Plexus Technology Group
The Plus Company Inc.
Polar Contols, Inc.
Polytec PI, Inc.
Pond Home
Posh Nails & Spa Inc.
Praecis Pharmaceuticals, Inc.
Presstek, Inc.
Princeton Technology Corp.
Professional Machine Inc.
Progress Software Corporation
ProSports Therapy, Inc.
Providential, LLC dba Homewatch CareGivers
Protonex Technology Corporation
Psychiatric Association of Massachusetts
Pyramid Consulting
QSA Global, Inc.
Quality Chairvan Service Inc. .
Quallaby North America, Inc.
Quinsigamond Community College
Quo Vadimus Consulting Atlanta Techworks
Quantum Corporation
Quiet Logistics
Rachis Corporation
Randolph Associates, Inc.
Randstad
Ranucci Custom Homes Inc.
Raymarine
RDS Software Inc.
Reach Out for Schools.
Ready-to-Run Software, Inc.
Red Brick Clothing Company
Redhat
Redington Solutions USA, Inc.
Reggio Registers Co.
Rent A Wreck of Metro West
Reveal Imaging Technologies
Rex Lumber Company, The
RF Micro Devices
Right Networks, LLC
Rivier College
Rocheleau Tool & Die Co., Inc.
Rodenhiser Companies, Inc.
Roderick Plumbing and Heating
Roehr Tool Solutions, Inc.
Rolta International, Inc.
Ronco Communications & Electronics Inc.
Rosewood Realty Trust
Route 66 Restorations Inc.
RVSI Acuity CiMATRIX
S2 Security Corporation
Saint Ambrose Rectory
Salem Associates Inc.
Sal's Auto & Truck Repair
Sam's Club
Sanderson Piano Services
Sanjay Inc.
Sanket Systems, Inc.
Sapient Corporation
SB+G, Inc.
Scheidt & Bachmann USA, Inc.
Schofield Associates, Inc.
Scientific Solutions Inc.
SeaChange International, Inc.
Seagate Technology
Security Management Partners
Segway Management Inc.
SeraCare Life Sciences
Serenity Spa & Salon
Sermo, Inc.
Shear Madness, Ltd.
Sholan Farms
Shrink Packaging Systems Corporation
Sigma Consultants
Sigma Systems
Siltek Corporation
Simon's Furniture
Sixty Elm, Inc. dba A & D Pizzeria & Pub
Smartleaf
SmartSoft International, Inc.
SMG Corporation
Smith & Nephew Endoscopy
Society of Broadcast Engineers
Softpros, Inc.
Softscape, Inc.
Software Experts, Inc.
Software Technology International
Softworld, Inc.
SolidWorks Corporation
Southborough Oopen Land Foundation
Southern New Hampshire HIV/AIDS Task Force
Spacedisk, Inc.
Spaulding Hill Networks LLC
Special Agent Systems (SAS)
Spectro Analytical Instruments, Inc.
Spica Technologies Inc.
Spraying Systems Company
Spy Pond Productions
Stacey Depasquale Engineering
Staples, Inc.
Stellar Corporation
Stephens and Michaels Associates, Inc.
Stonebridge at Burlington
Storage Networks, Inc.
Stratus Computer (DE), Inc.
Straumann USA
Study Hall, Inc.
Sunnyside Acura
Susalka & Vinecombe, Inc.
Sweeney & Sweeney, Attorneys at Law
Sweeney Closing Services, LLC
Sykes Enterprises
Synageva Biopharma Corporation
Synergia Hair Studio
Synergic Solutions, Inc.
Syntax Solutions Inc.
Syscom Enterprise Solution, Inc.
Syspro Technologies
Systems Documentation, Inc. (SDI)
Systems Management Consultants, Inc.
Systems Pro
Participating Employers T through Z
TAC/TEMPS (A TAC Worldwide company)
TalentBurst
Tality Corporation
Target Analysis Group
Target Software
TATA Technologies
Tech NH Inc.
Tech Resources, Inc. (TRI)
Techlead Corporation, Inc.
Tegra Medical
Teledon Solutions
Tenesix, Inc.
Teradyne
Texas Instruments
The Paper Store, LLC
The Westin Waltham-Boston Hotel
Theme Soft Inc
Thomas Buckborough & Associates
Thompson Ecumenical Empowerment Group, Inc.(TEEG)
TIAX LLC
Tibersoft Corporation
Tilera Corporation
T.K. Boston, LLC DBA Tilted Kilt
Top Line Granite and Design, Inc.
Tower Hill Botanic Garden
Town of Bellingham, MA
Town of Berlin, MA
Town of Groton, MA
Town of Littleton, MA
Town of Milford, MA
Townline Auto Sales and Service, Inc.
Trammel Crow Company
TransAction Associates, Inc.
TransAction Corporate Shuttle, Inc.
Trelleborg Sealing Solutions Northborough
Tremblay & Tremblay
Triares, Inc.
Trigent Software, Inc.
Tri-Valley Elder Services, Inc.
TSG Health Care Resources, Inc.
Turtle Transit, Inc.
Two Moms Cleaning
Tyngsboro Motor Sales Inc.
Tzolkin
Unic Pro Inc.
UNILINX, Inc.
Unique Dental Care
Unitech Group Boston, LLC
United Medical Systems
United Plastic Fabricating, Inc.
University of Phoenix (Employees, Faculty, Students)
USDataCenters.com, Inc.
Usha Beauty Salon
Valeo Radar Systems, Inc.
Vanasse Hangen's Brustlin, Inc.
Vectron International Hudson, Inc.
Veda Day Spa, Inc.
VEDAS
Vensai Technologies
Ventois Inc.
Veterans Inc.
Veracity Consulting
Verizon Wireless Arena/SMG
Veron Company, The
Verrill Farm
Versatile Communications
ViaSat
Vicor Corporation
Viewpoint CRM, Inc.
Virtusa
ViryaNet, Inc.
Vision Engineering
Vision Government Solutions, Inc.
Vision Marketing
Vision Soft International Inc.
Vistaprint USA Incorporated
Vivid InfoTek Corporation
Vnetek Communications, LLC
Volvo of Southborough MA
Walmart – Hudson, MA
Walmart – Whitinsville, MA
Walmart – Worcester, MA
Waltech, Inc.
Waltham Public Schools
Waltham West Suburban Chamber of Commerce
Web Concrete Systems Inc.
Wedgewood Pines Country Club
Welch's
Wellness Connection
Wellspace
Westborough Books Inc. (also known as Tatnuck Bookseller)
Westborough Inn
Westford Car Service
The Westford Chemical Company
The White Birch
Whitney Law Offices
Whitridge Associates, Inc.
Wilson & Orcutt, P.C.
Winbrook
Windham Professionals, Inc.
Wingate at Sudbury
XMA Corporation
Yankee Group
Yankee Industrial Supply LLC
Yardi Systems Inc.
Ye Olde Beef N' Ale
YOU Inc.
Youth Tech Entrepreneurs
Zax Signage
Zco Corporation
Zhone Technologies