HSA Checking Account
Health Savings Accounts offer a tax-advantaged way to pay qualified expenses
---
Features
Details
Rates
Reviews
Apply Now
Resources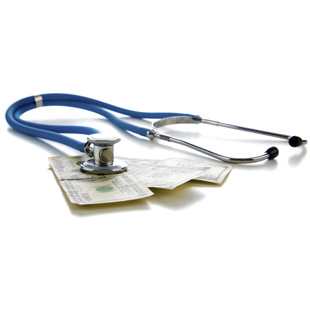 DCU Health Savings Checking Account
Conveniently pay for qualified healthcare expenses
For members with high-deductible health plans
Earn competitive dividends on your entire daily balance
No monthly maintenance fees
No minimum balance to open
Debit card*
Free online, mobile, and branch access
Unlimited check writing
Federally insured to $250,000 by NCUA
Please refer to Details and Rates tabs for additional information and important disclosures.
"HSA is a handy tool"

Having an HSA is a great way to manage medical expenses. DCU's is very easy to administer

— SimonB, Boxborough, MA
HSA Checking Account Details
Conveniently pay for qualified healthcare expenses – As a checking account, DCU's HSA makes it easy to pay for medical expenses incurred by you, your spouse, or your dependents.
For members with high-deductible health plans – By IRS rules, you must have this type of health plan to have an HSA. In exchange for paying a larger deductible up front, members of these programs tend to see lower insurance premiums.
Earn competitive dividends on your entire daily balance – From day of deposit to day of withdrawal, compounded daily and paid monthly.
No monthly maintenance fees.
No minimum balance to open – or to earn dividends.
Debit card – Your HSA debit card makes it convenient to pay for qualified expenses at thousands of locations that accept Visa debit cards.
Free online, mobile, and branch access – You can access your HSA Checking Account 24 hours a day using Online Banking, Mobile Banking, Easy Touch Telephone Teller, and at DCU ATMs with your HSA Debit Card. You can also access your account with your HSA checks, at any DCU branch.
Unlimited check writing
Federally insured to $250,000 by NCUA – Learn more about this coverage.
HSA Checking Account Rates*
| Balance Tiers | Dividend Rate | Annual Percentage Yield |
| --- | --- | --- |
| When daily balance is $100,000 or more | 0.45% | 0.45% |
| When daily balance is $50,000 to $99,999 | 0.40% | 0.40% |
| When daily balance is $25,000 to $49,999 | 0.35% | 0.35% |
| When daily balance is $10,000 to $24,999 | 0.30% | 0.30% |
| When daily balance is $1,000 to $9,999 | 0.25% | 0.25% |
| When daily balance is less than $1,000 | 0.20% | 0.20% |
Rates are effective .
*Rates are subject to change weekly. Funds earn dividends from the first business day of deposit and are compounded daily and posted monthly. HSA Checking Account dividends are calculated on the full balance using the highest applicable dividend rate. Accrued dividends are forfeited if account is closed prior to monthly dividend posting. Fees or other conditions may reduce earnings. Refer to DCU's Truth-in-Savings Disclosures and Account Agreements and Schedule of Fees and Service Charges.
HSA transactions are subject to IRS rules and regulations. To review these rules and regulations, click here.
HSA Checking Account
is rated out of
5
by
57
.
Rated

5

out of

5
by
Srinivasa
from
Quick procedure to start with HSA accounts
Thank you, I found this HSA without any maintenance fee.
Date published: 2018-02-18
Rated

5

out of

5
by
Bruce
from
Great product, easy to setup
Hard to find an HSA administrator that is easier to work with.
Date published: 2018-01-07
Rated

5

out of

5
by
Maggie
from
It is great to have this product. I am so happy
DCU made it so easy for me to get this product especially that I was a DCU member already. Since I don't live in the area anymore, I had to open other bank accounts and I tried to open HSA account with them with no success. Some banks don't even have it. Other banks it is such a process to be able to get it. I would have to go through other vendors that are affiliated with the bank to get it but it was not so for DCU. I am very satisfied.
Date published: 2017-11-27
Rated

5

out of

5
by
Mudit
from
HSA is useful; DCU made is more convenient
HSA account with debit cards is very convenient way to make medical expenses tax free.
Date published: 2017-06-03
Rated

5

out of

5
by
Ms. G
from
Great Experience with Opening a Health Savings Account
I was very pleased with my experience with DCU on Saturday, May 13th. Soultana Merhy was very helpful, professional and friendly. She made the process simple and easy to understand. Thank you to Soultana for her help and expertise. I would highly recommend DCU to anyone.
Date published: 2017-05-20
Rated

5

out of

5
by
Sreeni
from
Amazing experience
I have been with DCU for last 10+ years and they serve me better than anyone. DCU has been my favorite Credit union. Thanks, Sreeni
Date published: 2017-05-08
Rated

5

out of

5
by
Tara
from
HSA having great features, easy to create,
HSA having great features, easy to create, quick to get the card, easy to pay health related expenses. Quick and easy service from DCU
Date published: 2017-03-14
Rated

5

out of

5
by
Ankur
from
DCU is overall awesome
Hi, I am a DCU member since 2008 and i am big fan of DCU . its a big no nonsense bank and hats off to DCU for it. Other banks charge interest rates,fees here and there but DCU scores over everyone in this regard. I have credit card , Savings ,HSA everything with DCU . Also , i have referred to n no. of my friends in DCU. Cheers !!! Ankur
Date published: 2017-01-07
---
Do you offer a 'family' HSA and can I deposit money online?
1) We set up an HSA with another credit union and just recently found out that we have maxed out the contributions we can make for the year because it was set up as an individual account. The IRS limit is higher for a family account, but that CU doesn't offer a family account. 2) can I scan a check online to deposit into your HSA. I know you offer it for checking account deposits, but does it work with the HSA?
1) Yes, you can setup a family HSA account with DCU. 2) Not at this time but you can scan the check into your checking/savings account and then do an online transfer into your HSA a/c.
Date published: 2013-10-23
Can my employer make deposits into my HSA account?
My current employer makes pretax deposits in an exisiting HSA account with HSA bank. I would like to switch over to DCU because of all the fees associated with the HSA bank account. Can my employer deposit my withholdings directly into my HSA account with DCU? Is there any information on how to do this?
The link has changed. You will now have to go <Account Manager>. Then select <Account Info>. Then select <Manage Accounts>. Select <Direct Deposit>. Hope this helps anyone trying to do the same. DCU customer service rocks!!
Date published: 2015-02-14
If your plan has a copay can you open a HSA
HSA account can be opened if have HDHP (High Deductible Health Plan) insurance at work; it can be used for making copayment or any qualified medical expenses. Hope this helps.
Date published: 2017-06-03
Would I be able to roll over unused portions of my HSA from One year to Next Year and build up a balance?
Yes, that's the benefit on HSA. Depending on the institution or service provider, you will have option to trade funds.
Date published: 2015-02-14
Can I pay my health insurance premiums with the HSA?
I have recently become unemployed and will be buying private health insurance.
No. Only for medical expenses.
Date published: 2016-02-27
---
"Great Account"

In addition to the tax benefits of the program, DCU makes it easy to set up and utilize. It's visible with my other accounts and the check card makes it even easier to use.

— Jblades3, Leominster, MA
Opening and Managing Your HSA Checking Account
If you have any questions, please speak with a Member Service Representative at your nearest DCU branch or call our Information Center at 508.263.6700 or 800.328.8797, weekdays 8:00am to 9:00pm and Saturdays 9:00am to 3:00pm ET.
"Easy and efficient"

I've been using my HSA account for the last few years and the whole process was extremely simple and convenient. No minimum balances or fees. I love DCU.

— vistify, Willoughby Hills, OH
Related Links
Related Applications/Disclosures