This summer will be like no other – how to make the most of it 
Summer is often filled with backyard picnics, fairs, outdoor festivals, and days spent at the beach. The COVID-19 pandemic, which disrupted spring, will continue to change the way we live this summer. Large gatherings are likely to be canceled or postponed, and mainstays such as summer camp or seasonal employment might be reduced or unavailable. That means many people will be looking for new low-cost or free activities to enjoy this summer. Here are some ideas to make the most of the coming months.
Volunteer
There's no shortage of ways to help out from delivering meals locally, to providing professional support or mentoring a child online. Check the website Volunteer Match for opportunities. 
Plant a garden
If you have a sunny patch of lawn, or even empty containers, you can grow food on your own. Or just plant annual flowers to enjoy the brightly colored blooms. Seeds are low cost, and starter or bedding plants cost just a bit more. If you have children, this is a great activity to do together with many opportunities to teach about biology, ecology, and weather. 
Lead a walking tour
With a little research, find out about interesting historical and cultural sites in your area. Organize a walking tour of the site with you as tour guide. Invite family or fellow history buffs to join you, and follow good social distancing guidelines.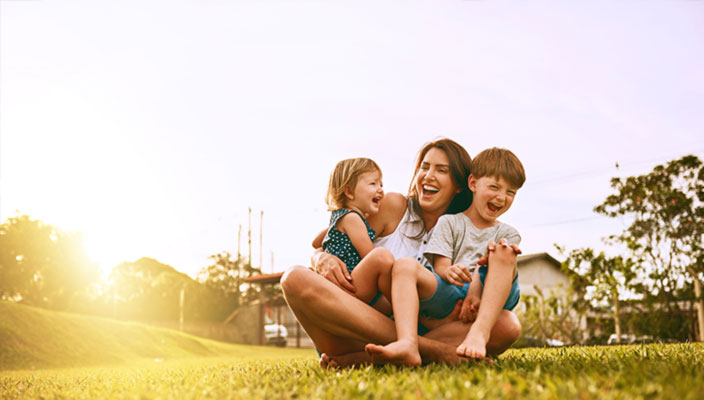 Travel close to home
If you would normally take a summer vacation, travel closer to home. Discover the treasures that your area offers by visiting your state's tourism website and checking to see what is open, and what restrictions are in place. Whether your interests lie in exploring the arts, the great outdoors, or historical sites, you can likely find a fun family activity in your own backyard. 
Host a backyard fire with close friends or family
A hand-built or pre-made fire pit is a great investment for summer entertaining as guests can be seated spaced safely and evenly around the perimeter. Ask guests to bring a cooler, and you can enjoy company safely around the glow of a fire. 
Find odd jobs in the neighborhood
Walking dogs, planting flowers, and lawn work can be fun. Plus you can earn some extra cash to put away in your savings.
Shop the farmers market
Enjoy fresh produce in an open-air market while helping your local farmers and saving money off supermarket prices. Even though farmers markets are outside, wear a mask to protect others from the possible spread of germs. 
Try a new fitness hobby
Staying physically fit is important for your health. Try something new: if you like to run, try trail running; if you are a walker, try inline skating. Invite a friend to try it with you while practicing good social distancing. 
Remember, summer is all about slowing down and enjoying life – and that is always free. If you're looking for more ways to have free or low cost fun, check out these summer activities for kids. 
This article is for informational purposes only. It is not intended to serve as legal, financial, investment or tax advice or indicate that a specific DCU product or service is right for you. For specific advice about your unique circumstances, you may wish to consult a financial professional.