Why Credit Unions = More Control for You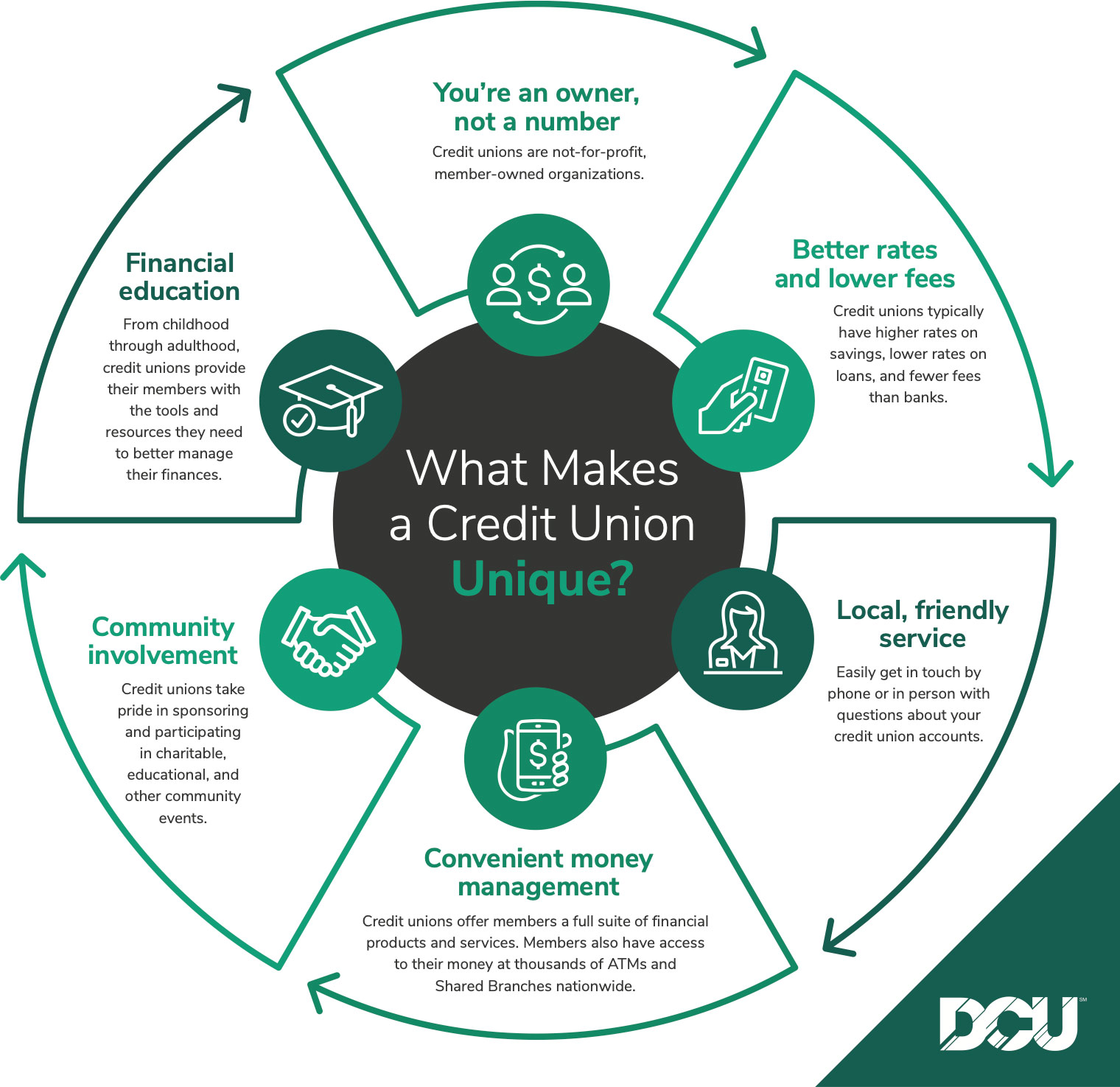 Credit unions offer the same financial services that banks do, but typically come with several key distinctions that can make a huge difference for members. Some benefits are more apparent from the beginning of your relationship with a credit union, while others offer convenience and savings further down the road.
Here are six unique ways credit unions differ from banks, and how they put more control in your hands when it comes to managing your money:
1. You're an owner, not a number.
Credit unions are not-for-profit, member-owned organizations. Their main focus is on serving members and their community, unlike banks, which primarily serve their shareholders. Each credit union comes with its own eligibility requirements, giving members a common thread, whether it's living in a certain community or working at a participating employer.
2. Better rates and lower fees.
Instead of paying returns to bank shareholders, credit unions extend profits to members in the form of higher returns on savings, lower rates on credit cards and loans, competitive auto loan rates, and fewer fees. You're more likely to find fee-free accounts and low minimum balance requirements.
3. Convenient money management.
Credit unions offer members a full suite of financial products and services, just like banks. Members gain access to online and mobile services such as online bill pay, mobile deposit, and person-to-person transfers. Plus, members can access thousands of surcharge-free ATMs as well as Shared Branches with the CO-OP network.
4. Local service.
Credit unions are tough to beat when it comes to member service. You can easily get in touch by phone or in person with questions about your credit union accounts.
5. Community involvement.
Credit unions take pride in sponsoring and participating in charitable, educational, and other community events. From providing member college scholarships to supporting local non-profits, a credit union is much more likely to leverage its philanthropic impact directly in your community.
6. Financial Education
From childhood through adulthood, credit unions provide their members with the resources they need to better manage their finances. You're also likely to find unique tools like Holiday Club Savings. Big banks, on the other hand, often focus their services and products on those that bring in the highest profit margin.
Ultimately, choosing a credit union to manage your finances lets you take advantage of services that truly help your everyday life. The more control you have over your money, the more likely you are to achieve your financial goals. Being part of a credit union family, you'll get the tools and support to help you get there.