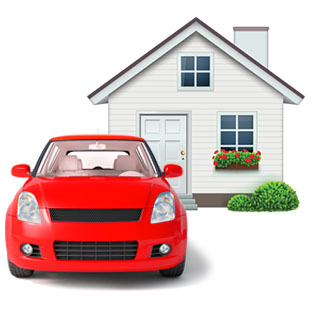 Say "yes" to DCU Insurance. We'll do all the work to switch your coverage for you!
Who we are
DCU Insurance, an affiliate of DCU, is a licensed property and casualty insurance agency formed to serve the personal insurance needs of our members
DCU Insurance helps you achieve financial well-being by protecting your most valuable personal assets – home, car, and earnings – from the ever-present, serious threat of property and liability losses. We treat you the way DCU members expect to be treated. We provide you top quality products from great insurers, fair prices, outstanding service, and member education.
What makes DCU Insurance different?
We help you find the coverage that's right for you –
at all stages of your life
We do the shopping for you –
We'll help you get all the discounts you qualify for
We give you personal service –
We take the time to listen to you, explain your choices, and answer your questions.
Ongoing service –
We are ready to help when a change or loss comes along. We'll also check up on you periodically.
As a DCU member, you've already experienced banking the DCU way. Now you can experience that difference with DCU Insurance, too!
Get a free insurance check-up
Are you protected adequately from financial disaster due to a property or liability loss? What's the right coverage for your needs? Get the answers from people you can trust.
"The cost of this insurance is super"

I don't trust insurance companies, because they are mostly greedy and don't pay off, and charge large payments, and don't care about you. But DCU insurance is different, low payments, keep you in the loop, and are nice and friendly, and try and make you happy

— Pete37, Leominster, MA
We offer these property and casualty insurance products...
Where DCU Insurance is available
Direct agency services
Our agents are available to assist you in these states
Massachusetts
New Hampshire
Connecticut
Maine
Colorado
Georgia
Insurance in other states
Policies in all other states are available directly from insurance companies by special arrangement. Learn more.
"I got a very good rate and my agent was great"

It was an easy process, great friendly service, knowledgeable and did save me quite a bit of money.

— rt, Hudson, MA
Insurers We Represent
Encompass Insurance — Owned by Allstate; rated A+ by AM Best

Foremost Insurance — Over 50 years experience, rated A by AM Best

MAPFRE Insurance — With more than eight hundred independent agents and two thousand local employees, MAPFRE Insurance is the number one auto and home insurer in Massachusetts. Rated A (Excellent) by AM Best.

Main Street America Group Insurance — Member of the Main Street America Group with seven operating companies; rated A by AM Best

Safety Insurance — Auto, home and business insurance, the third largest private passenger automobile carrier, the third largest commercial automobile carrier and the seventh largest homeowner carrier in MA, rated A by AM Best

Travelers Insurance — Part of the St. Paul Travelers Group; rated A+ by AM Best. Travelers also offers special personal lines insurance products on a direct basis for DCU members in states not currently serviced by DCU Insurance.

TruStageTM Auto and Home Insurance — Offered by TruStage Insurance Agency, LLC and issued by leading insurance companies. Discounts are not available in all states and discounts vary by state. The insurance offered is not a deposit and is not federally insured. This coverage is not sold or guaranteed by your credit union.
We also represent the Massachusetts Property Insurance Underwriting Association for MA properties that don't qualify for our primary carriers, and Travelers and The Hartford for flood policies.