Recent DCU Youth Newsletters
Show Me and Barnyard Cents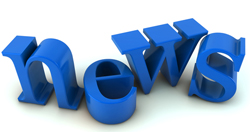 Select on the title to view recent issues of Show Me, the newsletter for teens and young adults, that talks about real life money situations for members 13 through 22 also sent out monthly in statements. Or choose Barnyard Cents Quarterly, the fun and educational newsletter for kids up to age 13 sent out each quarter in their statements.
Please note that the information in these newsletters was current at the time of publication and may no longer be accurate. This is especially true with savings rates, loan rates, and special offers. Please refer to other portions of our web site for the most up to date information.
The Barnyard Cents newsletter is in .pdf format. Download Adobe Acrobat Reader to view it. Show Me is in HTML.
Show Me Newsletter
Should You Buy Or Lease A Car?
Tricks To Save More Money
Tips for Splitting the Bill
7 Free Summer Fun Ideas
Supercharge Your Savings!
Steer Clear of Moving Scams
How Does Education Level Affect Income?
How to Budget Your Money
How to Land Your Dream Internship
Getting the Most From Your Credit Card
How to Build Credit
3 Easy Ways to Save Money
Easy Ways You Can Help the Environment and Save Money
Ace Your Interview
What Is a Treasurer's Check?
Saving Money — Why and How
Spring Cleaning for a New You
Balancing School and a Part-Time Job
Learning to Manage Debt
The Importance of Budgeting
Make Saving Fun
Sharpen Your Online Skills
Car Maintenance For New Drivers
5 Easy Ways To Save Money!
Choosing a College: Important Questions to Ask
DCU's Annual Memorial Scholarship Program
Smart Tips for Setting Financial Goals
Cut These Costs TODAY
2018 Board Nominees and Annual Meeting
When Is A Deal Not A Deal?
Why Should You Care About A Social Security Number?
Home On Break? Ways To Earn Some Extra Cash
Get Creative and Lower Holiday Spending
What Does 'The Good Life' Mean to You?
What You Need to Know About Employee Benefits
Looking to Save Some Money This Holiday Season? Get Crafty!
What's Your Money Psychology Style?
Don't Let Halloween Costs Scare You
Could You Be Your Own Boss?
Stop! Can You Really Afford That?
The True Price of Credit: How Much Are You Really Paying?
For The Rare Times You Need A Branch
Access Your Account Anywhere
Need Cash From Home?
College Students, Which Credit Card Is Right For You?
Your First Car: New or Used?
Where to Stash Your Cash?
5 Ways to Protect Your Debit Card
Eight Awesome Alternatives to Shopping When You Don't Need Anything
Barnyard Cents Newsletter
Help your parents save money!
7 Ways to help your school go green
Spring is here!
How much does it cost for dinner?
Start a journal this summer
Go buggy!
Top 4 reasons to keep money in your DCU Savings Account
3 Unique ideas to wow your friends this Halloween
Climb a word ladder!
Savings goals for the new year
Sweet ideas for Valentine's Day
Fill in the blank, find the word!
Barnyard Cents Related Links and Resources