Have you ever wanted to help a small business achieve the American Dream by investing in their future?
Now you can through DCU's partnership with GrowthFountain, a leading equity crowdfunding platform.
Since 2014, Compassion Massage Therapeutic Clinic®, located at 1137 Main Street in Leominster, MA, has been helping its clients manage their pain, relieve stress and improve mobility
From the temperature of the room to the music played during a session, Compassion Massage therapists are committed to getting to know their clients, and tailoring a care plan to suit their needs.
Owner and Board Certified Senior Massage Therapist, Cathrine Thibault, earned her certification at the Bancroft School of Massage Therapy in Worcester, MA.
Thibault started her massage therapy career as the sole practitioner at Elmendorf Air Force Base in Anchorage, AK. Thibault's husband, Justin, an Air Force veteran, is the Finance and Operations Manager for the clinic.
Compassion Massage Therapeutic Clinic® clients range from those seeking relief from occupational stress to medically necessary cases involving injury or disease induced acute and/or chronic pain. The Compassion Massage Therapeutic Clinic team is dedicated to helping each of their clients attain a healthier and pain free lifestyle.
The clinic works in collaboration with a network of chiropractors, physical therapy centers and healthcare practitioners across Central Massachusetts.
At Compassion Massage Therapeutic Clinic®, Cathrine and her staff make their clients' health, healing and comfort their top priority.
Now on the GrowthFountain website, you can invest in Compassion Massage Therapeutic Clinic®. Check out their campaign to learn more about their business, and how they plan to grow with your investment.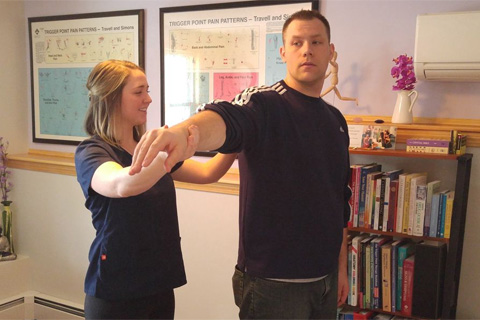 Compassion Massage Therapeutic Clinic® of Leominster, MA
Invest Now