Savings IRA
An IRA account with no minimum balance or term requirement
---
Features
Details
Rates
Reviews
Apply Now
Resources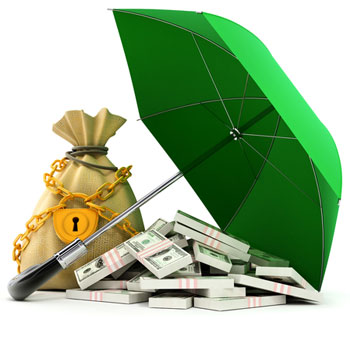 Savings IRA
No minimum balance
Competitive dividends
Allows regular deposits
Free online, mobile, and branch access
Available as Traditional, Roth, SEP, or SIMPLE IRA
May be used for Coverdell Education Savings Accounts
Federally insured to $250,000 by NCUA
Please refer to Details and Rates tabs for additional information and important disclosures.
"Good Features"

This product is good for those who want to put savings into a fund from which one can take money if needed for such things as college or house expenses. One can replace the savings as one is able.

— Win, Littleton, MA
Savings IRA Details
No minimum balance – A good choice to start saving for retirement.
Compeititive dividends – Earn competitive dividends compounded daily and paid monthly. Contributions and withdrawals can be made anytime without a DCU penalty.
Allows regular deposits – You can contribute to your Savings IRA through automatic transfer from your savings or checking account. Automatic transfers allow you to spread your annual maximum contribution throughout the year. With unrestricted withdrawals, you can move your contribution to a DCU Certificate IRA or Money Market IRA for higher returns or roll it over into another qualified retirement investment.
Free online, mobile, and branch access – You can view and access your certificate anytime by logging into Online Banking from your computer, Mobile Banking with your smart phone or iPad, or by visiting any DCU branch.
Available as Traditional, Roth, SEP, or SIMPLE IRA
May be used for Coverdell Education Savings Accounts
Federally insured to $250,000 by NCUA – Learn more about insurance on all your savings at DCU and how to maximize your coverage.
DCU's Retirement Central Service Center
The Retirement Central Service Center is an easy way to learn more about IRA's and complete your IRA forms. Simply answer some questions regarding the transaction you wish to complete and the Service Center will produce the necessary forms.
If you have any questions, please speak with a Member Service Representative at your nearest DCU branch or call our Information Center at 508.263.6700 or 800.328.8797, weekdays from 8:00 am to 9:00 pm and Saturdays from 9:00 am to 3:00 pm, Eastern time.
Savings IRA Rates*
May be used for Traditional, Roth, SEP, and SIMPLE accounts and Coverdell Education Savings Accounts.
| Minimum and Terms | Dividend Rate | Annual Percentage Yield |
| --- | --- | --- |
| No Minimum Balance | 0.40% | 0.40% |
Rates are effective .
*Rates are subject to change weekly. Funds earn dividends from the first business day of deposit and are compounded daily and posted monthly. Accrued dividends are forfeited if account is closed prior to monthly dividend posting. Fees or other conditions may reduce earnings. Refer to DCU's Truth-in-Savings Disclosures and Account Agreements and Schedule of Fees and Service Charges.
Annual Percentage Yield (APY) is a figure calculated using a federally-mandated formula. It's designed to help you compare the return you'll get in a uniform way between the certificate, savings, and money market accounts offered at various institutions. It tells you at what percentage your money will grow in one year at the same dividend rate – including the effects of compounding. For example, the APY on a 6-Month Certificate would be what you earned at the end of a year if you renewed your certificate once, did not add to or subtract from the balance along the way, nor withdrew any dividends.
Early IRA Closing Penalties*
| Length | Penalty |
| --- | --- |
| 3-11 months | 60 days' dividend |
| 12-35 months | 90 days' dividend |
| 36-60 months | 180 days' dividend |
The same penalties apply on amounts prematurely withdrawn from a Certificate. IRS penalties may apply on IRA Certificate withdrawals. Jump-Up Certificate early withdrawal penalties will be calculated at the rate being earned at the time of withdrawal.
IRA transactions are subject to IRS rules and regulations. To review these rules and regulations, click here.
Savings IRA
is rated out of
5
by
4
.
Rated

5

out of

5
by
RonRiv
from
grouping IRAs into one.
I like the idea of having one or two IRAs insead of a group of them to keep track of.
Date published: 2011-10-18
Rated

4

out of

5
by
Win
from
Good features
This product is good for those who want to put savings into a fund from which one can take money if needed for such things as college or house expenses. One can replace the savings as one is able.
Date published: 2011-10-23
Rated

2

out of

5
by
Dizzy_d
from
This product offers lower interest than other institutions in my area.
Overall, this IRA is about average. The benefits are par for the industry. I just wish the interest rates were higher. It would be more convenient if there were an office close by. Hudson, which is about 22 miles away and Manchester, which is about 15 miles away are the only two near us.
Date published: 2011-10-18
Rated

1

out of

5
by
KDawg
from
Hello - Anybody Home?
I hear from your rep once per year. Other than that, I feel like I'm all alone with my IRA's (I have one Roth and one traditional). There is no convenient way for me to re-allocate funds when I want to. There is no web site I can go to to administer my accounts. If I had the time, I'd pull them away from you and move them to someone else...but I just don't have the time.
Date published: 2011-05-25
---
Do you have Branch in Charlotte NC ?
I want a Auto Loan, so looking for a branch where can I stop by
Our DCU Branches are located in Massachusetts and New Hampshire. You may apply for a loan online at www.dcu.org or over the phone with a Live Loan Agent 24 hours a day, 7 days a week by calling 800.328.8797 option 3.
Date published: 2014-05-31
---
"Extremely Happy To Be Banking with DCU"

I would absolutely recommend DCU and I was referred by someone else that was also very happy with DCU. I feel as though DCU is a great place for me to bank and has knowledgeable staff that help you with any financial questions or situations.

— Lutz, Hambone, FL
Open or Manage a DCU Savings IRA
"A Great Product, With Great Value"

DCU rocks! The only word that comes to my mind. They are the Best Service Providers and have the Best Products. FAST, Convenient and Excellent compared to other banks. No Hassles. Thanks a lot.

— Jay, Charlotte, NC
Related Services and Tools