Certificate IRA
Lock in great dividend rates on your retirement funds
---
Features
Details
Rates
Reviews
Open Now
Resources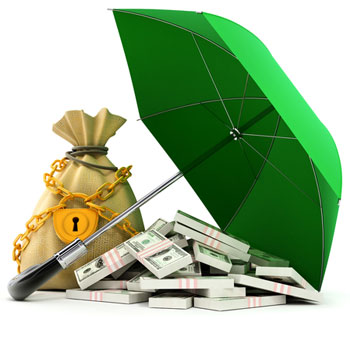 Certificate IRA benefits
Low $500 minimum to open
Terms 3 to 60 months
Jump-Up option has terms of 15 and 27 months
Multiple dividend payment options
Automatic renewal saves time
Free online, mobile, and branch access
Available as Traditional, Roth, SEP, or SIMPLE IRA
May be used for Coverdell Education Savings Accounts
Federally insured to $250,000 by NCUA
Please refer to Details and Rates tabs for additional information and important disclosures.
"Competitive Rates And Great Service"

Very pleased with the options and rates for the IRA Certificates. Even more pleased with the assistance I received from a Member Service Representative.

— Wayne46, Burlington, NJ
Certificate IRA details
Low $500 minimum to open
Terms 3 to 60 months – Dividends are compounded daily and credited monthly.
Jump-Up option has terms of 15 and 27 months – Allows you to jump the rate up when you decide once during each term if Jump-Up Certificate IRAs rise.
Multiple dividend payment options – You can leave your dividends in the account so they compound or you can have them transferred to your DCU Savings Account each month or at maturity.
Automatic renewal saves time – If you want to keep the same term when your Certificate renews, there is nothing you need to do. If you want to make any changes, you can easily let us know through Account Manager in Online Banking.
Free online, mobile, and branch access – You can view and access your certificate anytime by logging into Online Banking from your computer, Mobile Banking with your smart phone or iPad, or by visiting any DCU branch.
Available as Traditional, Roth, SEP, or SIMPLE IRA
May be used for Coverdell Education Savings Accounts
Federally insured to $250,000 by NCUA – Learn more about insurance on all your savings at DCU and how to maximize your coverage.
DCU's Retirement Central Service Center
The Retirement Central Service Center is an easy way to learn more about IRAs and complete your IRA forms. Simply answer some questions regarding the transaction you wish to complete and the Service Center will produce the necessary forms.
If you have any questions, please speak with a Member Service Representative at your nearest DCU branch or call our Information Center at 508.263.6700 or 800.328.8797, weekdays from 8:00 am to 9:00 pm and Saturdays from 9:00 am to 3:00 pm, Eastern time.
Certificate IRA Rates
Minimum balance of $500 is required to open your account.
May be used for Traditional, Roth, SEP, and SIMPLE accounts and Coverdell Education Savings Accounts.
OUR BEST RATES
Terms / Features
Dividend Rate
Annual Percentage Yield
60 months
1.84%
1.86%
48 to 59 months
1.59%
1.60%
36 to 47 months
1.40%
1.41%
24 to 35 months
1.25%
1.26%
12 to 23 months
1.10%
1.11%
6 to 11 months
0.70%
0.70%
3 to 5 months
0.60%
0.60%
Jump-Up IRA Certificate Rates
Jump the rate up to one time per term – you decide when. Minimum balance of $500 is required to open your account.
May be used for Traditional, Roth, SEP, and SIMPLE accounts and Coverdell Education Savings Accounts.
OUR BEST RATES
Terms / Features
Dividend Rate
Annual Percentage Yield
27 months, $500 minimum.
1.33%
1.34%
15 months, $500 minimum.
1.18%
1.19%
Rates are effective .
IRA Certificate Account rates are subject to change weekly; but the rate will remain in effect for the term of the certificate once issued. Funds earn dividends from the first business day of deposit through the day of withdrawal, are compounded daily, and posted monthly. "Penalties" apply for early withdrawals. Refer to DCU's Truth-in-Savings Disclosures and Account Agreements, Schedule of Fees and Service Charges and Certificate Account Disclosure and Agreement.
Annual Percentage Yield (APY) is a figure calculated using a federally-mandated formula. It's designed to help you compare the return you'll get in a uniform way between the certificate, savings, and money market accounts offered at various institutions. It tells you at what percentage your money will grow in one year at the same dividend rate – including the effects of compounding. For example, the APY on a 6-Month Certificate would be what you earned at the end of a year if you renewed your certificate once, did not add to or subtract from the balance along the way, nor withdrew any dividends.
Early IRA Closing Penalties
| Length | Penalty |
| --- | --- |
| 3-11 months | 60 days' dividend |
| 12-35 months | 90 days' dividend |
| 36-60 months | 180 days' dividend |
The same penalties apply on amounts prematurely withdrawn from a Certificate. IRS penalties may apply on IRA Certificate withdrawals. Jump-Up Certificate early withdrawal penalties will be calculated at the rate being earned at the time of withdrawal.
IRA transactions are subject to IRS rules and regulations. To review these rules and regulations, click here.
IRA Certificate Accounts
is rated out of
5
by
122
.
Rated

5

out of

5
by
Joan
from
Excellent Customer Service
Each time I enter the new location of DCU in Leominster/Lancaster on route 117 I am greeted by nice people who are welcoming, respectful and helpful. The place is very clean, which makes me feel good about being there. I know it's arbitrary but it actually does count for something. I have been a member for over 30 years so it makes perfect sense to me to trust DCU with my IRA based on how well they have helped me finance my home, cars and VISA over the years. The IRA procedure was fast and taken care of by experts so I felt confident my money was in the right place.
Date published: 2018-06-13
Rated

5

out of

5
by
Rich
from
IRA'S
DCU Ira's are the best in the banking business. The representative was very helpful and answered my questions as best as they could. I would recommend anyone wishing to save retirement money, should go to DCU.
Date published: 2018-04-21
Rated

5

out of

5
by
sindhu
from
Like the product, Excellent Service
Like the product, Excellent Service.My husband is with DCU for 20 years, that is the only Bank we are using . very proud of their Product and services.
Date published: 2018-04-16
Rated

5

out of

5
by
Rahul
from
Great Experience
Great Experience with DCU from IRA Account opening perspective Good Service too.
Date published: 2018-04-10
Rated

5

out of

5
by
wdeleon1
from
Ira, visa card
Excellent services & great customer service. I do recommend DCU for everybody.
Date published: 2018-02-11
Rated

5

out of

5
by
Papilugo
from
Easy does it!
I'm amazed on how easy it was for me to set up my accounts with your online tools and friendly customer staff.. I started with a car loan with a great low interest rate and now I have most of my banking with DCU. Truly a delight. But I have a couple of suggestions for you, you should let customers pick their own access code and you should have more locations in the greater Boston area. With these 2 things you'll be pretty hard to beat and although you're lacking these 2 things I would recommend you to my family and friends. Thank you
Date published: 2018-02-04
Rated

5

out of

5
by
JDKT
from
Excellent
DCU's staff are terrific and their rates are much better than most other financial institutions.
Date published: 2017-11-18
Rated

5

out of

5
by
Auntie M
from
Customer Service
The IRA service person, Alyssa, talked me thru the process in a clear and concise manner, sent links to the required forms and in every way made the process easy and seamless. She was a pleasure to work with.
Date published: 2017-10-21
---
The Jump Up IRA certificate, it only can jump once per period?
I'm thinking of taking part of my IRA and investing in a fixed income IRA CD ladder for 5 years, maybe 7 rungs. Do you have a tool or is there someone who can put one together that show income, interest, etc.? I've talked to Fidelity and you have better IRA CD rates than their rates. I have their ladder in .PDF format that I can send as their model if you are interested.
I have heard of your ladder concept before, and I don't know if DCU can provide what you ask. However, I can say that I have not had a jump-up CD for awhile, but when I had them, you could only jump-up once per term.
Date published: 2018-05-19
Can my fiancé and I open a joint IRA account together. Do we have to be married?
By now you are probably married, Congratulations! This isn't much of an answer, but I don't think the IRS allows joint retirement accounts. I believe you have one owner and one or two beneficiaries. The tax deductibility is based on an individual's eligibility. When it comes time for withdrawals and eventually MRDs (mimimum required withdrawals), the required withdrawal is based on the individual's age and life expectancy according to the IRS tables. The best way to get an answer is to call the 800 number and get a direct answer from the Retirement Center.
Date published: 2018-05-19
---
"Rates Are The Best I Have Seen In A While!"

Awesome service! A step above other financial institutions! Thank you!

— Cheri, Waltham, MA
Open or Manage a DCU Certificate IRA
"Best Interest Rates Available!"

I checked out MANY locations, banks, etc., and found that the BEST investment was right here at DCU !

— Rie, Wolfeboro, NH
Related Services and Tools