Jumbo Certificate Account
High competitive jumbo certificate rates for a much smaller minimum balance
---
Features
Details
Rates
Reviews
Open Now
Resources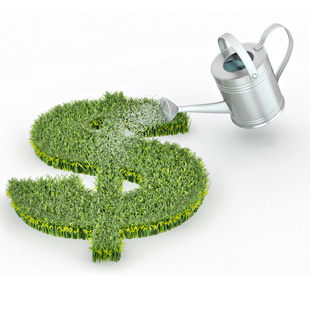 Jumbo Certificates
Low $25,000 minimum to earn high jumbo rates
Terms 3 to 60 months
Multiple dividend payment options
Automatic renewal saves time
Free online, mobile, and branch access
Federally insured to $250,000 by NCUA
Please refer to Details and Rates tabs for additional information and important disclosures.
"Competitive"

I recently opened a Jumbo Certificate... the rate is great and highly competitive! DCU has always been about value and their members.

— ShoulderAngel, Woburn, MA
Jumbo Certificate Details
Low $25,000 minimum to earn high jumbo rates – Most banks require you deposit $90,000 to $100,000 to open a Jumbo CD. We only require $25,000 and our rates are still higher.
Terms 3 to 60 months – Your initial rate remains in effect for the full term. Dividends are compounded daily and credited monthly.
Multiple dividend payment options – You can leave your dividends in the account so they compound or you can have them transferred to your DCU Savings Account each month or at maturity.
Automatic renewal saves time – If you want to keep the same term when your Certificate renews, there is nothing you need to do. If you want to make any changes, you can easily let us know through Account Manager in Online Banking.
Free online, mobile, and branch access – You can view and access your certificate anytime by logging into Online Banking from your computer, Mobile Banking with your smart phone or iPad, or by visiting any DCU branch.
Federally insured to $250,000 by NCUA – Learn more about insurance on all your savings at DCU and how to maximize your coverage.
Add-On Feature
You can add $100 or more to your Jumbo Certificate with a term of 12 months or less. You can use this feature to...
Consolidate multiple certificates as they mature.
Build your savings faster at high certificate rates.
Move savings from other institutions into existing accounts.
Here's how to add to your certificate...
By Mail – Enclose a check made out to Digital Federal Credit Union or send written transfer instructions with the account number of the certificate you want to add to, the account name and number you are transferring from, and the amount to transfer (minimum $100).
By Phone – Call the Information Center and provide us with your transfer instructions.
By Email – Log on to Online Banking and choose Contact Us. Select General requests or comments. Complete the form. In the box "Please Select the Department" choose Information Center and in the large comment box tell us the one or two digit account number of the certificate you want to add to, the account name and number you are transferring from, and the amount to transfer (minimum $100).
By Person – Stop by any DCU branch to make your add-on deposit or transfer.
Jumbo Certificate Rates
Jumbo Certificates – Minimum balance of $25,000 is required to open your account.
OUR BEST RATES
Terms / Features
Dividend Rate
Annual Percentage Yield
60 months.
1.84%
1.86%
48 to 59 months.
1.59%
1.60%
36 to 47 months.
1.40%
1.41%
24 to 35 months.
1.25%
1.26%
12 to 23 months. Add-ons to Jumbos permitted for
12-month term.
1.10%
1.11%
6 to 11 months. Add-ons to Jumbos permitted.
0.70%
0.70%
3 to 5 months. Add-ons to Jumbos permitted.
0.60%
0.60%
Rates are effective .
Add-on Feature – You can make unlimited add-ons to your certificate principal on all certificates with terms of 12 months or less, anytime throughout the term. Minimum add-on $100.
An add-on before maturity does not affect your dividend rate. Not available on IRAs.
Certificate Account rates are subject to change weekly; but the rate will remain in effect for the term of the certificate once issued. Funds earn dividends from the first business day of deposit through the day of withdrawal, are compounded daily, and posted monthly. "Penalties" apply for early withdrawals. Refer to DCU's Truth-in-Savings Disclosures and Account Agreements, Schedule of Fees and Service Charges and Certificate Account Disclosure and Agreement.
Annual Percentage Yield (APY) is a figure calculated using a federally-mandated formula. It's designed to help you compare the return you'll get in a uniform way between the certificate, savings, and money market accounts offered at various institutions. It tells you at what percentage your money will grow in one year at the same dividend rate – including the effects of compounding. For example, the APY on a 6-Month Certificate would be what you earned at the end of a year if you renewed your certificate once, did not add to or subtract from the balance along the way, nor withdrew any dividends.
Early Certificate Closing Penalties
| Length | Penalty |
| --- | --- |
| 3-11 months | 60 days' dividend |
| 12-35 months | 90 days' dividend |
| 36-60 months | 180 days' dividend |
The same penalties apply on amounts prematurely withdrawn from a Certificate. IRS penalties may apply on IRA Certificate withdrawals. Jump-Up Certificate early withdrawal penalties will be calculated at the rate being earned at the time of withdrawal.
Jumbo Certificate Accounts
is rated out of
5
by
170
.
Rated

5

out of

5
by
Jumper125
from
LTD
Learned about this product at last visit into a DCU. Was suggested to us and we are very happy with the returns.
Date published: 2018-06-30
Rated

5

out of

5
by
Jash
from
Good interest rate
Although other type of investments offer higher yield but CD at DCU is safe.
Date published: 2018-03-03
Rated

5

out of

5
by
KP
from
DCU has best best interest rates for CDs
DCU has the best interest rates for CDs available. It is very easy to apply for the CD and even simplier to renew them. CDs will automatically renew but can be easily changed at the end of the period.
Date published: 2018-02-10
Rated

5

out of

5
by
Betty Boop
from
This product has great value
This product was a good fit for what we were looking for. It had a good rate and was easy to obtain. The entire transaction took 10 minutes.
Date published: 2017-10-28
Rated

5

out of

5
by
KP
from
Best rates available anywhere
DCU Jumbo CDs are easy to obtain and easy to renew, and at maturity, easy to close out. DCU Jumbo CDs have the best interest rates anywhere. I have held DCU CDs for more than 20 years.
Date published: 2017-10-07
Rated

5

out of

5
by
son
from
great!
DCU has always been a great place to bank. The interest rates are the best
Date published: 2017-09-24
Rated

5

out of

5
by
Ranger
from
Jumbo Certificate
DCU always has some of the best rates around. We use their jumbo certificate as a safety net in the event we every have to access money quickly. It is great to earn a decent rate and have the piece of mind that the money is there if we need it.
Date published: 2016-11-05
Rated

5

out of

5
by
Srinivas
from
Best CU
Best in all of its services like customer service and products.
Date published: 2016-04-09
---
What are your current CD rates?
All the rates are posted on the DCU webpage. They do change so it is best to check. You can find the rates under Personal banking/Certificates or Other Products and Services/Certificates.
Date published: 2017-12-09
Are you considering providing POD for cds? I sill not put more money without Pod.
Its so important to have the correct beneficiary designations, especially when you are over Age 65. I have put money in other banks/credit unions to enable the proper beneficiary designations, especially for my IRAs. Currently DCU does not honor the "per stirpes". At other financial institutions I have used the legal terminology "All my children per stirpes" which enables my 3 children to receive equal shares and if one of them should die or disclaim their portion it would go then to their linear descendants. Otherwise if my 3 children are listed as primary beneficiaries and one dies, their share would be split with the other two remaining primary beneficiaries ... rather than go to their linear descendant (my grandchildren). NOT what I want.
Date published: 2013-10-23
can I add 3 beneficiarys if I open a jumbo CD?
These 3 people are also DCU members.
Beneficiaries can only be named on IRA's or Trust Accounts. You may add joint owners to the certificates. If you would like to add joint owners please contact us directly for assistance. We are available by phone at (800) 328-8797 option 5, Monday through Friday from 8 am until 9 pm and Saturday from 9 am until 3 pm Eastern Time.
Date published: 2018-06-23
Are cd rates going up anytime soon?, other banking institutions have increased cd rates.
Our rates can change at anytime however we are unable to determine if or when the Certificates Rates may increase.
Date published: 2018-04-06
---
"Smart Savings"

I'm getting the best value on my hard earned money...

— Vivek, Ashburn, VA
Easy Ways To Open A Jumbo Certificate
Log into Online Banking – Choose Open Accounts and fund your new Certificate with a transfer.
By Phone – Call 800.328.8797 or 508.263.6700, (select 3).
Any DCU Branch – Visit your local branch to open a certificate today.
By Mail – Fill out an application and mail it in.
By Fax – Fill out an application and fax it to 866.874.7820.
"Best In My View"

Before I opened a Certificate with DCU, I conducted research on other credit unions, banks, and brokerage houses. DCU's rate was the best by far.

— Mem, Los Gatos, CA
Related Links and Resources