How do I upload files to a folder?
First, select from the list of main folders on the left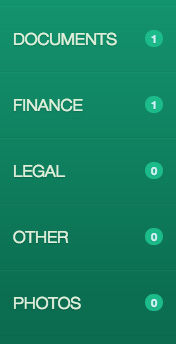 Next, select Add File from the top navigation menu.

Drag and drop your files into the file upload window or click the window to browse your folders. Your file will begin uploading immediately and the progress will be displayed along the bottom.
If you selected the wrong file to upload, you'll be able to cancel that upload by selecting either the Cancel Upload or Remove File link, depending on how far along you are in the upload process.