Can I create new folders?
Yes. Select between Documents, Finance, Legal, Other, and Photos on the left to choose a main folder under which to store your custom folder.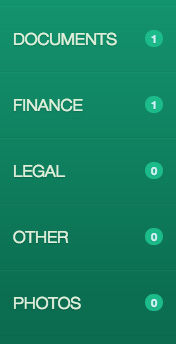 Next, select the New Folder button from the top navigation menu, choose a name for your new folder, and select Create.