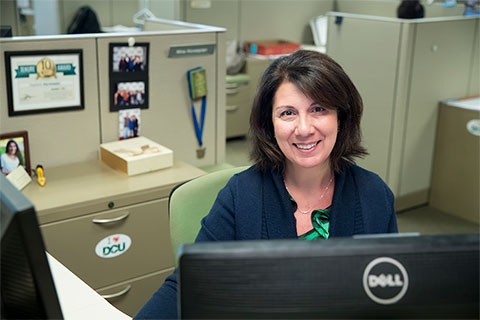 Lending big chunks of money is always a great job to have, especially when it works. But, we did have a scenario where we had customers who had a tragedy in the family. They had lost a young girl to leukemia, she was just seven years old.
I took a personal responsibility to this file because at first glance, it's not something that would have been approved right away. Unfortunately, the parents of the little girl divorced. One parent needed to buy out the other.
We had originally denied one of the parents and after taking a closer look at the file, and working with upper management, we found ways to make this work for them. And because one parent was able to buy out the other parent, that other parent could go off and buy something as well.
That scenario still is close to my heart because I feel as though we took that on a case-by-case basis, which we do with many loans at DCU.
We are proud to be an EEO/AA employer M/F/D/V.