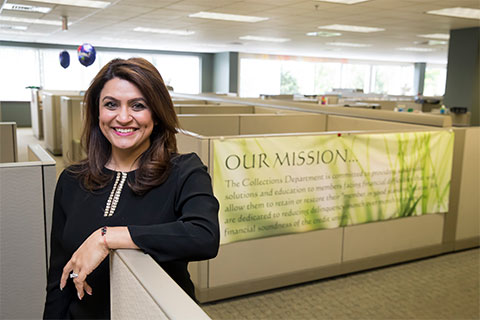 One of our members had been with DCU for 30+ years. She was a hard worker and had special needs. She had a very high paying job as an executive secretary for a CEO. She lost her job during the recession, so she went from making a good income to zero income.
This member was on the verge of losing her home, which was built to her needs, and we held the first mortgage. My colleague, a collector at DCU, showed amazing care to make sure that this member didn't lose her home, because that's all she had.
The collector spent weeks figuring out the member's budget, down to her groceries, getting her housing agency and advocacy group phone numbers, facilitating the entire home retention process during her unemployment, including helping her finding job.
Times started to get better for a lot of people in the country, and she did get a job. We were the first ones she paid. She sent in a very heartfelt note to the collector that the collector proudly displayed for years on their desk. She also made homemade bread and sent it in.
We are proud to be an EEO/AA employer M/F/D/V.