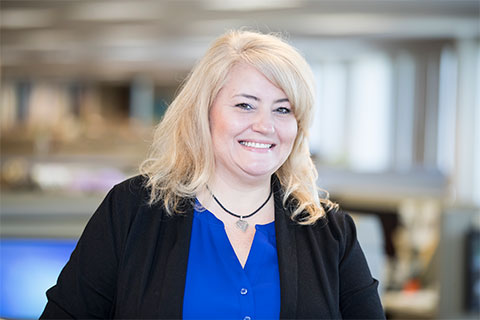 There's a particularly memorable interaction with a member that happened right after 9/11. We had a member call us who lost her husband on one of the flights that went into the World Trade Center. She had to call at specific times because she didn't want to talk about certain financial things or the loss of their father in front of her children. She wanted a direct contact rather than talking to a different person each time she called. We were able to set up someone to help her and stay in touch with her throughout the whole process of organizing her financial accounts after the tragedy of 9/11.
She wrote a particularly touching letter to the individual who helped her, thanking them for their support and empathy and knowledge about how to handle her accounts in a very difficult situation.
We are proud to be an EEO/AA employer M/F/D/V.