Personal Loans
Traditional signature loan – cash for any purpose
---
Features
Details
Rates
Reviews
Apply Now
Resources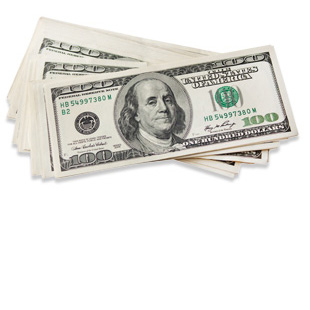 Personal Loan Benefits
Terms up to 60 months
Competitive fixed rates
Save with Plus and Relationship benefits and electronic payment
Please refer to Details and Rates tabs for additional information and important disclosures.
"Consolidate To
Eliminate Worry "

Thank you DCU for helping me achieve my financial goals and eliminate debt in 3 years as opposed to 10!

— Bkitten22, Ayer, MA
Personal Loan Details
Terms up to 60 months – That helps keep payments affordable on larger loan amounts.
Competitive fixed rates – Your rate and payment remain the same for the life of your loan.
Save with Plus and Relationship benefits and electronic payment – Save on rates when you qualify for Plus and Relationship benefits on your DCU Checking Account and make payments electronically (payment by transfer in Online Banking, Mobile Banking, Easy Touch Telephone Teller, DCU ATM, or internal DCU automatic transfers. Add 0.50% to rate for other payment methods.
Money-Saving Alternatives to Personal Loans
While a Personal Loan is convenient, it may not always be the most economical way to finance what you want to buy. Here are two money-saving alternatives...
Borrow against your car – If you have equity in your car, you can borrow against that equity with a DCU Auto Loan. The rates are much lower because you're pledging your vehicle as collateral on the loans.
Borrow against your home – If you have equity in your home, you can borrow against that equity with a DCU Mortgage or Home Equity Loan. The rates are typically the lowest available because you're pledging your home as collateral on the loans.
Personal Loan Rates
Our Best Rate*
Terms / Features
Annual Percentage Rate
Estimated Monthly Payment
per $1,000
Up to 60 Months
9.00%
$20.76
Rates are effective .
*Rates are determined by your personal credit history, account relationship, and payment method.
APR = Annual Percentage Rate.
Personal Loan
is rated out of
5
by
150
.
Rated

5

out of

5
by
Sue1950
from
Wonderful service, representative very well versed in proceeders and rules.
Well versed, knew her job and did what she could to meet my needs.
Date published: 2018-05-06
Rated

5

out of

5
by
Babu
from
Easy Auto Loan !
Recommend Auto Loan . I had low credit score , bank of america rejected my application. Someone recommended to try DCU . I was surprised when the approved it in couple of days.
Date published: 2018-05-02
Rated

5

out of

5
by
nani
from
auto loan
auto loan was very easy with great apr. Definitely would recommend to a friend
Date published: 2018-02-02
Rated

5

out of

5
by
Ossy
from
Recomendation
I recommended DCU Credit Union 100% for everything you need. They real help.
Date published: 2018-01-15
Rated

5

out of

5
by
Raybenzino77
from
The only place that accepted my loan
I would recommend them to anyone trying to get a loan. I tried everywhere they were the only one to except my application. Thanks DCU!!!
Date published: 2018-01-06
Rated

5

out of

5
by
sai
from
-
Very nice service, Instant deposits overall very happy
Date published: 2018-01-06
Rated

5

out of

5
by
Renu
from
Fast delivery
Quick response, approval , disbursement of check by fedex. Reasonably ok rate compared to credit cards
Date published: 2017-06-24
Rated

5

out of

5
by
Saeed
from
Great Service!
DCU staff are very helpful. They review the application quickly and respond to your questions effectively. DCU offers great conditions and pleasant dervice. Thank you all!
Date published: 2017-06-08
---
H1 visa holders qualify for personal loans?
Yes based on yoir credit score.
Date published: 2018-03-17
Will I be able to get a consolidation loan with only working for two months?
I was laid off two years ago. I went to college in the meantime. My husband has been working full time with his company for four years now. I have recently, two months ago, been hired full time. I would like a consolidation loan for a few high interest cards. Do you think it is possible given that I have only been working for two months?
If your loan application was pre-approved based on you providing the purchase and sales agreement, then yes, you need to submit this before any loan proceeds will be disbursed.
Date published: 2014-08-09
How long can the bill consolidation loan be for? 5 years, 10 years etc.
Jenny, Depending on the amount you borrow, your credit rating and your income the length of your consolidation loan may vary. You wouldn't take a 1000 dollar loan for 10 years and income dependent you wouldn't normally take 10000 dollars for 1 year. Typically consolidation loans will not exceed 5 years. This is to help you eliminate your debts quickly but also because consolidation loans are unsecured and present a high risk to the lending institution as there is no collateral. Sit down and list out all of your debt and your monthly payments. Determine what a comfortable monthly payment would be. Are you just making the minimum payments on credit cards? If so your statement will tell you how long it will take you to pay off your loan. Also, look at your interest rate. Often a consolidation loan will have a rate much lower (possibly even half) than what you are currently paying. Compare these figures to what your loan payments would be. Often you can make the same monthly payment on a consolidation loan as you are to all of your credit cards and pay it off sooner because of this lower interest rate. The Calculator section on the website is very helpful in determining what your monthly payments on a loan would be. When you think a consolidation loan is a good option for you, go in to your local DCU branch or apply on line for the amount you need to pay off your current loans. It is not good to borrow money unless you NEED it. Indicate that you wish to consolidate your loans (indicate which loans as well( so your debt to income ratio is adjusted properly for the loan application. DCU would never lend you an amount you couldn't afford to borrow. While the loan is being reviewed (24-48 hours, faster in branch) collect recent statements of all accounts you wish to consolidate. DCU will take this information to mail out payoffs to each of your creditors on your behalf to pay off and usually close the accounts. Any over payment will be sent to you by that creditor (use this money to make a principle reduction on your consolidation loan to save on interest). You can expect a slight dip in your credit rating when you close accounts especially if you have had them for a long amount of time, however your credit will improve over time and you will be in a better financial situation and debt free before long. Be careful not to reapply for credit because you can get yourself back into trouble. Once you pay it off be done with it. Use the extra money to put into a savings account and save for your future. Take advantage of DCU financial who can help you with your financial planning needs. How do I know all this? I used to work for DCU! I am no longer employed their but I learned how to improve my financial health and still spread the knowledge. Good luck and keep working towards your financial wellness! Hope that more than answered your questions, education is the most powerful tool you can have to be financial responsible.
Date published: 2016-08-11
Need Clarification
I don't have credit history, started building one.. Got job recently its been like 3 months, I would like to apply for Traditional signature loan (Personal Loan). Do you think it is possible to get a personal loan getting approved, for me with little / no credit history, given that I have only been working for three months?
Better join as a DCU member and with low score DCU can support for your need . Join and built the bank trust and relationship ... Sure you will get all benefits .
Date published: 2016-01-23
Property without house yet
I want to purchase a piece of land in another state and put a home (not prefab) on it. Presumably this doesn't qualify as a mortgage, or it wil drop below your $50K minimum. Moving, the property, the home, and the labor to construct/connect/certify everything is as one cost to me. I've pre-qualified for a mortgage, but if DCU considers each a seperate loan, how could I manage it?
For the best assistance pertaining to your specific situation, we would ask that you please contact our Mortgage department directly by calling 800-328-8797 option 3. We would be happy to then review this with you in a secured environment which would allow us to discuss details.
Date published: 2013-10-23
---
"Thank You!"

Customer service was exceptional!!! They explained everything in detail to me and their responsiveness was amazing. I would recommend DCU for anyone looking for a loan.

— Lyn, Raleigh, NC
Easy Ways To Apply for a Personal Loan
Apply Online – 24 hours a day, 7 days a week.
Apply by phone – 24 hours a day, 7 days a week call 800.328.8797 or 508.263.6700 and press 3.
Any DCU Branch – Visit your local branch.
"Great Customer Service "

My experience with DCU has always been positive.The representatives are helpful and friendly. The process is very smooth and effortless.

— Peggy, Franklin, MA
Personal Loan Related Links