Payment Protection
Ease your loan payments, protect your family, and safeguard your credit rating
---
Benefits
Details
FAQ
Reviews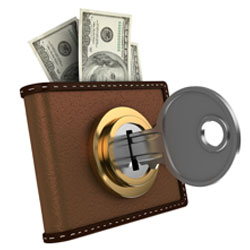 Payment Protection Benefits
Insurance that goes with your DCU loan
Protects you during times of financial stress
Temporarily cancels your loan payment without penalty
How Payment Protection works
Payment Protection offered by DCU helps relieve the financial stress and worry related to making loan payments when your life takes an unexpected turn.
Your loan payment* will be canceled for a period of time without penalty, added interest, or being reported as delinquent to the credit bureau when one of the following covered events occur:
Death – gives your family time to get back on its feet financially.
Disability** – helps you avoid bills piling up as you try to regain your health and earning capacity. Use as a supplement to any disability coverage you may have at work (which usually covers only 60 percent of pay).
Involuntary Unemployment** – gives you assurance during a difficult time that one of your major monthly expenses will be taken care of as you search for new employment.
Family Medical Leave – helps your family with a major expense during what is often an unusually hectic time – a leave from your job for family or medical reasons.
Hospital Stay – provides peace-of-mind and one less worry while you're in the hospital.
How To Get Payment Protection
Please consult with one of our loan representatives to discuss the Payment Protection Program in more detail. Or, call us at 508.263.6700 or 800.328.8797.
* DCU Payment Protection is available for closed-end consumer loans (if the loan has a term of 120 months or less) and credit cards.
** For Disability and Unemployment benefits, covered borrower must be gainfully employed outside his/her residence for at least 30 hours per week.
Frequently Asked Questions About Payment Protection
Can I add Payment Protection at any time?
No. Payment Protection must be added to the loan during the first 30 days of opening the loan.
Can I cancel Payment Protection at any time?
Yes. You must submit a written request to DCU.
If I cancel Payment Protection, will my payment be adjusted?
No. Your monthly loan payment will remain the same. The cost of the coverage will be applied to principle, which will result in paying off your loan sooner.
If I have Payment Protection on a Visa and file a claim for Disability, Involuntary Unemployment, Hospital Stay, or Family Leave can I continue to charge on my Visa?
Yes. However, the claim will only cover the minimum payment on the loan balance at the time of your claim.
I only want Death, Involuntary Unemployment, and Hospital Stay coverage. Can I customize a plan?
No. DCU has put three protection plans together based on member and staff feedback. We think the plans, particularly the Preferred Protection Plan, are the best value for you.
Can I get Payment Protection on loans with terms greater than 120 months and/or loan amounts greater than $50,000?
Yes. However, only the first 120 months and/or $50,000 will be protected.
What happens to my protection if I become delinquent on a covered loan?
If the loan becomes 90 days delinquent, the Payment Protection will be canceled.
Will my insurance coverage go away when Payment Protection becomes available?
I have Payment Protection (credit life and disability coverage) today. No. DCU will continue to support Payment Protection and handle the claims process.
If I have CPI (forced placed insurance) can I still file a claim?
Yes. CPI is included in your monthly loan payment. As a result, the loan will be paid based on the Payment Protection plan selected.
If you have any other questions regarding Payment Protection and services offered by DCU, please call our Information Center at 508.263.6700 or 800.328.8797.
[an error occurred while processing this directive]
---
How can i get this payment protection
Been to two offices and called on the phone today and was told it is not offered
I apologize if you were provided with incorrect information. Payment protection can be added at the time the loan is opened or within 30 days from the date it was opened. If you have recently opened a loan in the past 30 days and would like to have this protection added please contact a Loan Representative by phone at (800) 328-8797 option 3.
Date published: 2018-07-07
Co applicants
If there are co-applicants does each pay the monthly fee?
When there is a borrower and co-borrower on a loan, both are responsible for ensuring timely payments, but either can make the actual payment due.
Date published: 2016-04-02
How long is the period of time
How long is the period of time referred to in following paragraph for each instance death, disability and unemployment? The second option would be our Preferred Protection that cost $1.62 per $1,000. Your loan payment* will be cancelled for a period of time without penalty, added interest, or being reported as delinquent to the credit bureau when one of the following covered events occur:
Coverage is as follows: •Accidental Death: Cancels loan balance as of the date of death •Disability: Cancels up to 6 payments per occurrence (12 payments maximum) •Involuntary Unemployment: Cancels up to 2 payments per occurrence (2 payments maximum) Some additional information: •For Disability and Involuntary Unemployment Protection, Borrower must be gainfully employed outside the home for at least 30 hours per week •Individuals who are self employed at the time of claim will not qualify for Involuntary Unemployment benefits
Date published: 2017-11-06
What insurance company is your payment protection protected through?
I am considering Payment Protection on my auto loan and researching claims coverage, and I'm wondering what insurance company backs your product so I can do some checking?
The Plan Administrator for Payment Protection coverage is currently Minnesota Life Insurance Company.
Date published: 2014-03-22
Are the rates you quote paid one time or monthly for the duration of the loan?
The Payment Protection is paid monthly.
Date published: 2018-06-23
---