Financial Wellness and Recovery
What DCU can do for you if you are now or think you may
soon be experiencing a financial setback
---
Features
We're here to help
Options
Q & A
Reviews
Contact Us
Resources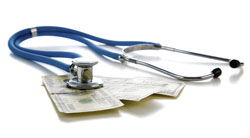 Financial Wellness and Recovery
Receive help if you are now or think you may be soon experiencing a financial setback
Common causes of financial setbacks includee job loss, death or illness of a family member, divorce, a spouse called to active duty in the military, or a member of your family on medical leave
DCU offers many helpful options depending on your current situation
DCU is here to help
DCU isn't just there for you when times are good and you want to invest in a Certificate or get a great rate on a Home Equity Loan. At some point in each of our lives, we are likely to encounter some type of financial challenge. Whether it be the result of job loss, a death in the family, divorce, illness, or you just can't make ends meet, DCU will be there for you then too.
Getting help early is key to keeping even temporary financial problems from turning into major, complex, long-term difficulties. DCU encourages all members to contact us before you feel overwhelmed so that we can best assist you. We have a number of financial wellness and recovery programs available and we are here to help you.
By email: Contact Financial Wellness
By phone: 508.263.6700 or 800.328.8797 and ask to speak with a Financial Wellness Representative.
DCU encourages you to contact us at the first sign that your financial situation may be changing. Some common reasons to contact us are:
Job loss or cutback of hours
Death or illness of a family member
Divorce
A member of your family on Family Medical Leave
A spouse called to active duty in the military
Most financial predicaments don't happen overnight. Once you start to feel a bit overwhelmed or start to exhibit any of the below warning signs, it is probably a good time to get some assistance. A credit problem could be in the future if you answer "yes" to any of the following:
Are you usually late with bill payments?
If you lost your job, would you be in immediate financial difficulty?
Do you receive calls and letters from creditors about overdue bills?
Have you withdrawn money from your retirement account to pay current expenses?
Do you regularly use credit card cash advances to pay off other creditors?
DCU offers many options
Depending on your current situation, DCU can help determine which options are best suited for your needs. Some possibilities include:
Temporary Reduction in Loan Payments on your existing DCU loans. The amount and term of the reduction is determined by your individual needs.
Loan Rewrite or Extension on an existing DCU loan. The terms on your loan could be lengthened, or the loan could be re-written to minimize monthly payments.
Continuation with certain Checking Benefits for up to one year – if you have experienced a job loss.
Penalty-free Certificate Withdrawals – DCU will waive early withdrawal penalties on your DCU Savings Certificate Accounts.
Personal Loans – Consolidate your loans into one personal loan that combines your debt into one payment per month
Financial Counseling – DCU can work with you to map out what options are available both in the short and long term.
Soldiers and Sailors Relief Act – All financial institutions are required (and DCU does so gladly) to provide relief on loan obligations entered into prior to entering active duty when the borrower is a member of the Army, Navy, Air Force, Marines, Coast Guard, or officer of the Public Health Service detailed for duty with the Army or Navy, or a reservist called to active duty, by way of a lowered interest rate.
For more details on these options visit our web page, Is an unexpected loss of income creating a financial hardship for you?
Questions and Answers
Following are some common questions we get from members in certain circumstances:
Specific to job loss:
Do my loan payments accelerate?
No, your loan payment schedule remains the same, according to your original loan agreement. If you feel you may need some temporary relief or a permanent extension, contact us now before you feel overwhelmed.
Does DCU have any savings options in which I can temporarily deposit my 401(k) or pension funds, and preserve the tax deferred status?
Yes. You can do a direct rollover to a Traditional IRA. If you are later employed and find that your new employer will accept these funds into their retirement plan, you need only be able to identify the amount that was originally rolled in. Many members find it easier to keep 401(k) or pension funds in a separate Traditional IRA for record-keeping purposes, but this is no longer required.
Will I lose my Plus or Relationship benefits on my DCU Checking Account?
Normally, if you qualified based on direct deposit and it simply stopped, you would lose those benefits. However if you let us know, we will make sure those benefits continue for at least one year. By that time, we hope you'll be direct depositing your net pay from your new employer. This is an automated process, so make sure you let us know.
I had a number of benefits through my or my spouse's employer such as life insurance. Can DCU help me determine what I need to do to make sure I remain adequately covered?
Yes, through DCU Financial.
Does DCU offer financial planning and investment advice?
Yes, through DCU Financial.
General Questions:
Will I Lose My DCU Benefits?
No you will not lose any DCU services or benefits when you contact DCU about any financial difficulty. As long as you keep your Savings Account open and continue to maintain your accounts in good standing (by working with DCU), you will have the same accessibility to services such as Online Banking, Mobile Banking, ATMs, and the Easy Touch Telephone Teller System.
Can I discuss a loan modification even if I haven't lost my job?
Yes. DCU understands that many times as with a job loss, along with the emotional impact of an extended illness, a death in the family, or a divorce, there are financial ramifications. There's the possibility that what was once the obligation of two salaries is now dependent on one salary. It's better for all concerned to discuss potential options now before concerns become real problems.
[an error occurred while processing this directive]
---
Why doesn't the Financial Wellness form work with Safari 5.1.7 or Firefox 16.0.1?
The following error message appears when I try to fill out the Financial Wellness form. Your browser is unable to perform strong encryption. For your protection, we require 128 bit encryption in order to secure your banking session. Please upgrade your browser to Internet Explorer 5.5+ or Netscape Navigator 4.73+
The Financial Wellness Form is currently incompatible with the versions of Safari and Firefox you are using. If you need Financial Wellness assistance with a DCU Consumer Loan or Line of Credit, please call 800/328-8797 option 1, extension 9729. Representatives are available to assist you Monday through Thursday 8am to 8pm EST, Friday 8am to 5pm, and Saturdays 9am to 3pm.
Date published: 2013-10-23
I want to refinance my car loan. How can I start the process?
You may apply for a vehicle loan refinance either by calling us at 800/328-8797 option 3 or by completing the online application from our web site, www.dcu.org , by choosing the Consumer and Visa link below the Get A Loan area on the left.
Date published: 2013-10-23
What if I do not have the best credit, would I still be able to apply for a personal loan?
Anyone may apply for a loan. Our Loan Officers will let you know your eligibility after reviewing your request.
Date published: 2016-06-25
can you apply for a personal loan if you have went bankrupt?
personal loan for 3,000.00
Yes, you will want to apply to determine your eligibility for a DCU Personal loan. Anyone may apply.
Date published: 2013-10-23
How can DCU help me with my school loan debt?
I am working full time and I am able to keep up with my school loans and now they are on credit bureau I owe over 32,000$ and my credit is down hill I want to know how can DCU help me get back on track.
DCU has partnered with BALANCE to provide services to our members that include reviewing your credit report, negotiating with creditors, preventing bankruptcy, money management, bill payment schedules, and advice on how to pay down debt. Balance may be reached by calling 888/456-2227 or online at http://www.balancepro.net .
Date published: 2013-10-23
---
Contact Us Today
We can only help you if we know about your situation. Our main goal is to help our members before a financial difficulty becomes a more serious issue. Contact us:

By mail:

Digital Federal Credit Union
Attn: Financial Wellness
PO Box 9130
Marlborough, MA 01752
Please include your name, member number, and a daytime phone number. Let us know what areas specifically concern you whether it be loan payments now, planning for your future, financial counseling, or just extending your direct deposit benefits.
By phone:
508.263.6700 or 800.328.8797 Ask to speak with a Financial Wellness Representative.
Or contact us by email. A Financial Wellness Representative will get back to you within two(2) business days.
Resources
DCU has a number of resources available for all members no matter what stage you are in your financial situation. Whether you just want a hand in creating a monthly budget, or if you need some relief on loan payments, DCU has the means and resources to provide you with the assistance you need. Some services and programs we provide are:
DCU In-house Review
If your financial situation has changed, or if you are having trouble repaying your DCU Consumer Loan(s), let us know. We will assess your current loan situation and, if you are a member in good standing, come up with a solution. Options may be to temporarily reduce your loan payments or rewrite or extend your loan. We'll continue your direct deposit benefits and waive penalties on Savings Certificate withdrawals if needed. Call DCU at 508.263.6700 or 800.328.8797 and ask to speak to a Financial Wellness Representative, or send us an email.
BALANCE Financial Fitness Program
We've contracted BALANCE to provide expert help in debt and budget management to our members. You can get free unbiased financial advice and assistance from them. They provide many valuable services and can help you with:
Reviewing your credit report
Negotiating with creditors and coming up with a debt management plan
Preventing bankruptcy
Money management including help balancing your check book, buying a home, goal setting, etc.
Bill payment schedules and advice on the quickest way to pay down debt
BALANCE is free to DCU Members. Call DCU at 508.263.6700 or 800.328.8797 and ask to speak to a Financial Wellness Representative or email us to find out more about the program and determine if it is right for you. BALANCE can be reached at 888.456.2227. Counselors are available Monday through Thursday, 8 am to 11 pm (EST), Friday 8 am to 8 pm and Saturday from 11 am to 8 pm.
Related Links