Boat Loans
Low Rates on New and Used
---
Features
Details
Rates
Reviews
Apply Now
Resources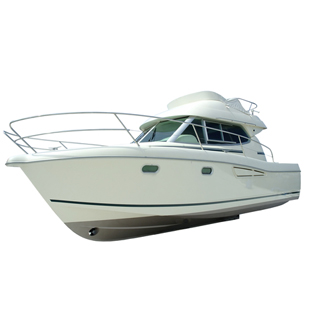 Boat Loan Benefits
Same low rates on new and used
Purchase or refinance with affordable monthly payments
Borrow up to 90% of purchase price
Save with Plus and Relationship benefits and electronic payment
Please refer to Details and Rates tabs for additional information and important disclosures.
"Courteous and Knowledgeable"

Completely flexible and an absolute pleasure to deal with. I applied for the loan in one day and had the check in two business days. Amazing!

— TomC, Kingston, MA
Boat Loan Details
New or used boats – with same low fixed rates.
Borrow up to 90% of purchase price – or NADA book value (whichever is less) plus boat motor and trailer.
For purchases and refinancing – Have an existing loan elsewhere? Move it here and save.
Terms up to 20 years on new boats – and 10 years on used. That helps keep payments affordable on larger purchases.
Save with Plus and Relationship benefits and electronic payment – Save on rates when you qualify for Plus and Relationship benefits on your DCU Checking Account and make payments electronically (payment by transfer in Online Banking, Mobile Banking, Easy Touch Telephone Teller, DCU ATM, or internal DCU automatic transfers. Add 0.50% to rate for other payment methods.
Interest may be tax deductible – Boats with a bathroom, kitchen (galley), and sleeping area are considered a home under IRS rules. Interest on loans to finance them may be deductible on your federal taxes. Visit the IRS web site (irs.gov) for details.
Boat Loan Fixed Rates*
For New or Used Boats (Maximum used boat age to be financed 10 years)
Qualified borrowers can finance up to 90% of NADA retail book value or 90% of the purchase price, whichever is less.
Our Best Rates*
Terms / Features
Annual Percentage Rate
Estimated Monthly Payment
per $1,000
Up to 60 months
Minimum Loan Amount $5,000
6.74%
$19.68
Up to 72 months
Minimum Loan Amount $15,000
7.24%
$17.16
Up to 84 months
Minimum Loan Amount $15,000
7.74%
$15.46
Up to 120 months
Minimum Loan Amount $25,000
8.24%
$12.26
Up to 180 months
Minimum Loan A Mount $50,000
8.24%
$9.70
Up to 240 months
Minimum Loan Amount $75,000
8.24%
$8.51
Rates are effective .
*Rates are determined by your personal credit history, account relationship, and payment method.
Boat Loans
is rated out of
5
by
19
.
Rated

5

out of

5
by
TGS
from
Fantastic Loan Representative
Amy was just fantastic to deal with! Truly a great experience. From our first conversation through the loan closing, Amy was patient, proactive, and enormously knowledgeable. DCU has an incredible capacity to hire team members that always have a great attitude. Over the past 10 years, not once has the experience been anything but outstanding. How does DCU do it? Thank you!
Date published: 2018-05-19
Rated

5

out of

5
by
jom5413
from
Boat Loan
The process was very easy and fast! The customer service was outstanding, at every step of the process.
Date published: 2018-03-31
Rated

5

out of

5
by
Matthew
from
Loan process was fast and easy!
This was by far the easiest loan process I've encountered.
Date published: 2018-03-06
Rated

5

out of

5
by
Pat
from
excellent
I was surprised how fast and painless the process was. I look forward to doing future business with DCU.
Date published: 2018-02-24
Rated

5

out of

5
by
Allison
from
Quick and easy!
I had the check in 24 hours. Easy and fast! Great customer service.
Date published: 2017-07-29
Rated

5

out of

5
by
David
from
I like working with DCU
I feel that DCU has the best rates and the staff are very helpful.
Date published: 2017-06-01
Rated

5

out of

5
by
Captain Scott
from
Very accommodating, knowledgeable & friendly service.
Beshmir was a pleasure to work with. He explained everything to my at my level. He did all he could to get me the kind of loan I needed while trying different options. He made me feel very comfortable at DCU and because of that I am so happy to be a part of the DCU family! Thank you Beshmir & thank you DCU! Scott M
Date published: 2017-02-25
Rated

5

out of

5
by
D-
from
Incredible!
I cannot believe I could walk into the bank on a Saturday. That's right a Saturday (lol) and Cindy at the Lexington, MA Branch called the boat company I was buying boat from. Got information on the boat from them and did a credit check etc on me. I was always on time with my other loans with DCU. Cindy called the main office, spoke to an underwriter and got me approved as long as I gave last 2 years taxes as I am self employed. I gave the tax info to bank on the following Tuesday (3 days later) and walked out with a check the same day for a pretty expensive boat. It was quick, easy and awesome. Couldn't ask for anything better!
Date published: 2016-12-01
---
Accounts, can anyone open up an account with DCU
You are required to belong within our Field of Membership in order to be able to open an account with DCU. If you choose the following link https://www.dcu.org/infodesk/membership/eligibility.html and then the who may join tab you can view detailed information on how to become eligible for membership.
Date published: 2014-05-17
---
"Fast Loan Process!"

Had the check to buy the boat in 2 days! I was approved over the phone. Great, friendly customer service. I will use dcu again in the future.

— Chris, Marshfield, MA
Easy Ways To Apply For A Boat Loan
Apply Online – 24 hours a day, 7 days a week.
Apply by phone – 24 hours a day, 7 days a week call 800.328.8797 or 508.263.6700 and press 3.
Any DCU Branch – Visit your local branch.
"Friendly Staff"

DCU's employees are extremely friendly and very patient when it comes to servicing their customers. No matter how complicated or difficult the situation is, DCU's staff sees to the end of the situation with a smile.

— Angela, Houston, TX
Boat Loan Resources
Boat Loan Related Links