Classic and Antique Auto Loans
Great values on antique and classic auto financing
---
Features
Details
Rates
Reviews
Apply Now
Resources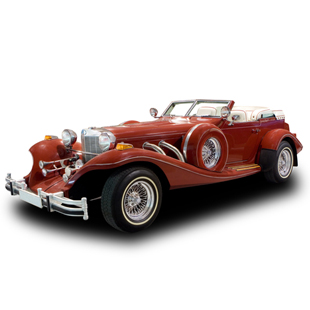 Classic and Antique Auto Loan Benefits
Finance your roadworthy antique and classic cars
Also for replica and completed kit cars
Up to 90% of appraised value
Save with Relationship benefits and electronic payment
Please refer to Details and Rates tabs for additional information and important disclosures.
"Money Saver"

Simple and easy, DCU way every day. Proud customer for 14+ years and counting...

— GSUN, Haymarket, VA
Classic and Antique Auto Loans Benefit Details
Finance your roadworthy antique or classic car
Also used to finance replica and completed kit cars
Borrow up to 90% of appraised value for up to 10 years – For qualified borrowers.
Save with Relationship benefits and electronic payment – Save on rates when you qualify for Relationship benefits on your DCU Checking Account and make payments electronically (payment by transfer in Online Banking, Mobile Banking, Easy Touch Telephone Teller, DCU ATM, or internal DCU automatic transfers). Add 0.50% to rate for other payment methods.
Other details – All vehicles must be titled. No reconstructed vehicles. Proof of insurance is required (full coverage, liability and collision).
Classic and Antique Auto Loan Rates*
Antique vehicles, Classic vehicles, and Kit Cars (completed kit and replicas).
Certain Classic and Antique vehicles may require an appraisal to determine their value and may subject to a maximum loan of 90% of the appraised value.
Our Best Rates*
Terms / Features
Annual Percentage Rate
Estimated Monthly Payment
per $1,000
Up to 36 Months
4.99%
$29.97
Up to 48 Months
4.99%
$23.02
Up to 65 Months
4.99%
$17.59
Up to 72 Months
5.99%
$16.57
Up to 84 Months
7.39%
$15.28
Up to 120 Months
7.39%
$11.81
Rates are effective .
* Rates are determined by your personal credit history, account relationship, and payment method. Rates listed are for consumer loans. Rates on commercial vehicle loans are 1% to 3% over rates listed. Certain Business Vehicle and Equipment loans may be subject to a maximum loan of 80% of the purchase price.
Classic and Antique Car Loans
is rated out of
5
by
6
.
Rated

5

out of

5
by
PREMO
from
Great service, a lot of questions on car tho
DCU is always great to work with, and everyone so helpful
Date published: 2014-11-10
Rated

5

out of

5
by
Planeinsane
from
When we wanted to buy a classic car for the stable...DCU was there!!!
All, When the day finally came and we found the classic car that we wanted, who did we turn to??? Yup DCU!! Again proving why we have been a member for as long as we have been and will ALWAYS be a member! The AWESOME group of people in the Loan Origination Dept are so helpful and informative. They truly made the process go as painless as possible. And we absolutely love our new horse in the stable (no not a mustang but a prancing horse). Sincerely, DCU Member for life
Date published: 2014-11-04
Rated

5

out of

5
by
Sher
from
To the best of my knowledge, DCU is the only banking institute that offers "trade in your loan".
DCU is wonderful. All banking institutes should have your policies and products. DCU has always come through for me. God bless America. God bless DCU.
Date published: 2014-11-04
Rated

5

out of

5
by
Stevenh
from
Really Good News!
I experienced some issues on a Classic Car Loan from DCU. I raised my concerns to DCU. Jeff, the Loan Supervisor contacted me and apologized on behalf of DCU for the issues I had experienced. But then performed two actions that have made me a DCU customer of life. It is a great company that admits shortcomings and then extends GREAT customer service. If you are looking for a Bank there is DCU and then there are others but why bother with them.
Date published: 2014-04-10
Rated

5

out of

5
by
munish
from
fastest and best value of your car
Its one of the fastest loan in my life. Just need to. Email title and thats it. I got money in 3 HOURS. in my checking account
Date published: 2013-03-02
Rated

1

out of

5
by
Nel
from
Slower than cold molasses!
Applied, accepted, DCU needed more info, submitted. It's been an entire week and still no word and no money. The seller found a buyer with cash and I missed out on the car. A loan should not take this long!!!
Date published: 2016-09-06
---
Classic Car Loan
What are the vehicle criteria to be eligible for a Classic car loan? Age, mileage, etc?
Classic cars are generally 20 years or older but not more than 40 years old. Depending on the vehicle itself and its listed value, an appraisal may be required. The vehicle must be registered, fully insured, and roadworthy. Proof of insurance is required before financing.
Date published: 2015-02-21
Currently looking into purchasing a 2002 year vehicle. Car is a limited edition, 1 of 2000 or so made.
Would that be considered a classic? if not what type of loan do you suggest applying for.
The definition of classic car is actually quite similar to that of antique cars. A car must be at least 20 years old, but not more than 40 years old to be considered a classic car. It should have been repaired and maintained in a way that keeps it true to its original design with no modifications or alterations. Typical used car loans, that do not fall under the class or antique criteria, must be paid in full before the vehicle reaches 12 years of age.
Date published: 2016-03-19
Minimum, maximun amount financed
Does DCU have any requirements with regards to minimum, maximum amount financed? does DCU require a deposit or can 100% of the purchase price be financed?
The maximum amount DCU can finance is 120% of the vehicle's value. This is helpful for qualifying members in covering the cost of tax, title and registration fees. You would need to apply to learn your eligibility and at what percentage of the vehicle's value you qualify to finance.
Date published: 2016-10-29
Loan for 2001 Toyota Land cruiser
I need to know whether I can get some loan based on my car title. I have 2001 Toyota Land cruiser, clean title in Hand
DCU offers financing for a maximum of 100% of the current value of the vehicle for qualified borrowers. This would be considered an Auto Loan and in order to determine if you are eligible we ask that you apply. You may apply online at https://www.dcu.org/loans/auto-choices.html or by phone at (800) 328-8797 option 3.
Date published: 2016-06-04
Best option for financing vehicles older than 12 years but not older than 20 years?
Do you offer anything that fills the gap between a normal used auto loan and the classic/antique loans? We're looking at early 2000's(01-07) trucks and would need more than year or two on the term. Secured personal loan?
Please contact our Loan Origination Team to see what options are available to accommodate your special circumstance. Representatives are available by calling 800/328-8797 option 1, extension 7614, weekdays 8am-9pm ET and Saturdays 9am-3pm.
Date published: 2016-11-26
---
"DCU Is Awesome!"

DCU exceeded all my expectations and I was pleasantly surprised by their excellent customer service.

— Bharath, Sunnyvale, CA
Easy Ways To Apply For A Classic and Antique Auto Loan
Apply Online – 24 hours a day, 7 days a week.
Apply by phone – 24 hours a day, 7 days a week call 800.328.8797 or 508.263.6700 and press 3.
Any DCU Branch – Visit your local branch.
"Fantastic All Around"

AAA service, AAA product from AAA company! Way to go on keeping your customers happy!

— Marinskas, Arlington, VA
Classic and Antique Car Loan Resources
Classic and Antique Car Loan Related Links