Personal Aircraft Loans
Helping you buy your own airplane, helicopter, ultralight, or glider
---
Features
Details
Rates
Reviews
Apply Now
Resources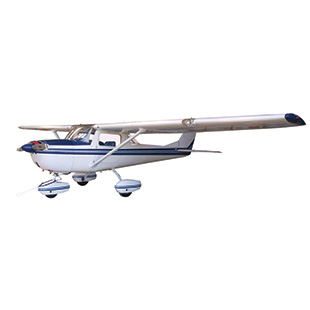 Personal Aircraft Loan Benefits
For new or used aircraft, purchase or refinance
Borrow up to 80% of Blue Book or appraised value
Save with Plus and Relationship benefits and electronic payment
Available for Massachusetts and New Hampshire residents
Please refer to Details and Rates tabs for additional information and important disclosures.
"Easy To Apply.
Excellent Follow Up. Good Communication."

The online application process was easy to follow. I received almost immediate correspondence via email, and was contacted by phone with approval.

— VWchick, Lorton, VA
Personal Aircraft Loan Details
New or used aircraft – With same low loan rates.
Borrow up to 80% of value – Qualified borrowers can finance up to 80% of the Blue Book or appraised value.
For purchases and refinancing – Have an existing loan elsewhere? Move it here and save.
Save with Plus and Relationship benefits and electronic payment – Save on rates when you qualify for Plus and Relationship benefits on your DCU Checking Account and make payments electronically (payment by transfer in Online Banking, Mobile Banking, Easy Touch Telephone Teller, DCU ATM, or internal DCU automatic transfers. Add 0.50% to rate for other payment methods.
Available for Massachusetts and New Hampshire residents
Certain aircraft may require additional documentation to complete your loan. A DCU representative will let you know what's needed after you apply.
Personal Aircraft Loan Rates*
Our Best Rates
Terms / Features
Annual Percentage Rate
Estimated Monthly Payment
per $1,000
Up to 60 months
Minimum Loan Amount $5,000
6.74%
$19.68
Up to 72 months
Minimum Loan Amount $15,000
7.24%
$17.16
Up to 84 months
Minimum Loan Amount $15,000
7.74%
$15.46
Up to 120 months
Minimum Loan Amount $25,000
8.24%
$12.26
Up to 180 months
Minimum Loan A Mount $50,000
8.24%
$9.70
Up to 240 months
Minimum Loan Amount $75,000
8.24%
$8.51
Rates are effective .
*Rates are determined by your personal credit history, account relationship, and payment method.
[an error occurred while processing this directive]
---
Is this loan available for personal aircraft which may be used for leaseback?
I would like to buy a plane for myself and periodically leaseback the plane to help cover the monthly costs of owning a plane. Is this loan available for such a situation?
---
"Product Is Great"

DCU has provided me the best APR on this loan. Simple and hassle free documentation. Thank you DCU!

— Hari, Portland, OR
Easy Ways To Apply For A Personal Aircraft Loan
Apply Online – 24 hours a day, 7 days a week.
Apply by phone – 24 hours a day, 7 days a week call 800.328.8797 or 508.263.6700 and press 3.
Any DCU Branch – Visit your local branch.
"Above And Beyond"

Process was a breeze and it was a pleasure doing business with DCU. DCU was far more competitive than any local bank or credit union options we had locally.

— K&R, Bettendorf, IW
Personal Aircraft Loan Resources
Personal Aircraft Loan Related Links