DCU Business Checking
You can save your business hundreds in fees each year
---
Features
Details
Reviews
Open Now
Resources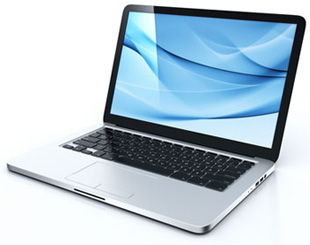 Basic Business Checking Benefits
No minimum balance and no monthly maintenance fees
Unlimited check writing
Business debit card*
Free online, mobile, and branch access
Federally insured to $250,000 by NCUA
"Small Business Account"

I was looking for a business account that I could manage online, was free of fees, and one that I could trust. I have found that in DCU.

— Lean LLC, Athens, Alabama
Business Checking
If your business checking account is at a bank, chances are you're paying big fees or getting little for the huge minimum balance you're forced to keep. Take a close look at your statement. You're in for a shock. Do they really want your business?
When you swap your old checking account for a DCU Business Checking, you can save your business hundreds in fees each year. There are no monthly service fees and no minimum balances. You get unlimited check writing, no fees to call us, no fees to use a teller. Plus it's loaded with great benefits and free services banks love to charge your business for.
Business Checking Benefits
No minimum balance and no monthly maintenance fees
Unlimited check writing – Deposit up to 20 items per day free. Above 20, there is a 10¢ per item processing charge.
Business debit card – DCU Visa® Debit Card for Businesses. Up to 4 per business account.
Free online, mobile, and branch access – You can access your account 24 hours a day using any DCU ATM, Online Banking, and Easy Touch Telephone Teller. You can access your account in any DCU branch and make deposits online anytime with a scanner or camera in your smart phone by Online Deposit.
Federally insured to $250,000 by NCUA – Learn more about insurance on all your savings at DCU and how to maximize your coverage.
Business Checking Fees
Free Checking
Item
Fee

Monthly Maintenance Fee

: DCU FREE Checking


NONE
No minimum balance required.
Business Accounts Deposit
| Item | Fee |
| --- | --- |
| 20 Items or Less | FREE |
| Over 20 Items | $ .10/item |
Free Business Checking
is rated out of
5
by
125
.
Rated

5

out of

5
by
Menahem B.
from
I spent time thinking about moving all my accounts to DCU my first experience with the customer service associate name Kate Spur was so great,
I love the fact that with one click I can see all my accounts
Date published: 2018-06-18
Rated

5

out of

5
by
Joe
from
No other bank does better than DCU.
Even when I moved to Texas, I could not find a bank that provides extraordinary customer services to meet my financial needs like DCU.
Date published: 2018-06-11
Rated

5

out of

5
by
Nick
from
Excellent banking and services
Excellent, banking and services, the best freindly professional employees
Date published: 2018-05-16
Rated

5

out of

5
by
Vinod
from
Business Checking Account
This product has all the required features for a smooth business operation.
Date published: 2018-04-21
Rated

5

out of

5
by
Karen1122
from
Thanks DCU
Lucky was amaizing everytime we need help she always has the answer! Today we went back to DCU to open our Business Acct
Date published: 2018-03-17
Rated

5

out of

5
by
newbie
from
A great help for a start-up
i am in the early stages of developing my consulting business and the free business checking is a great help. Emily, the customer service rep in Acton, was a huge help.
Date published: 2018-03-10
Rated

5

out of

5
by
Marcie B
from
Outstanding Bank for Small Business
This bank gives a small business everything it needs with no fees. I love that I don't have to worry about low minimums or other fees. The staff is always so pleasant and helpful.
Date published: 2018-03-10
Rated

5

out of

5
by
Lucy
from
Service us great!
I opened my account at the Burlington location. The sign in process was efficient. Sam was absolutely amazing, very warm and personable.
Date published: 2018-03-10
---
The business account application says at least one member needs to be "eligible" - what does this mean exactly? And how do I become eligible?
To become a *member* of DCU (for personal, or for business banking) you need to meet the (credit union) criteria for membership. (Originally, the 'Digital' (D) in DCU referred to Digital Equipment Corp -- only employees of DEC were 'eligible'. With mergers and buyouts and a general expansion of the 'umbrella' of DCU over the years, more and more companies/organizations are now covered for DCU membership. Generally, if you work for an eligible company (primarily high tech companies) or belong to an eligible organization, you can become a member of DCU. Like all credit unions, relatives of credit union members are also eligible to join. For a business, where you may have several partners/officers/owners, DCU requires that at least of of them must be eligible. See https://www.dcu.org/infodesk/membership/eligibility.html for DCU's explanation of eligibility.
Date published: 2018-06-16
Can multiple checking accounts be open for same business?
If we need multiple account numbers for the same business, can we have more than one checking account open for the same business?
I'm pretty sure you can open as many accounts as you want. All linked together for convenience. Just like a personal account. Make a call to be sure. I have 3 personal and 2 business and I can transfer freely from any one to any one.
Date published: 2017-12-02
Is Mobile Banking available with the Business Checking account?
Yes - just like personal banking at DCU, you will open a business banking *membership* (with associated member number -- log into the mobile banking app with that member number, and the app works just like it does for personal banking.
Date published: 2018-06-16
A check I wrote was deposited in an account in another country. When will it clear DCU?
I have done this before long time ago. It took me close to a month to have the whole process done. The time may have come down now, however.
Date published: 2013-10-23
Is there a fee for opening a personal or business checking account?
Not that I am aware of.
Date published: 2013-10-23
---
"Kept DCU For My Business, Been A Member Over 10 Years!"

Can't imagine using another bank. Their hours are great for small business owners and the lack of unnecessary fees explains why they are so easy to work with. Never a hassle! I recommend DCU to any friend, family, and even other business owners!

— Veteran HVAC, Clinton, Massachusetts
Open a Business Checking Account Today
Refer to the Resources tab and complete the appropriate Business Account Application to open your account today. For more information about DCU Business Checking or other products and services, visit your nearest DCU branch or call the Information Center at 508.263.6700 or 800.328.8797.
"Excellent Service"

Having earlier been a member of DCU, I opened my own company and opted for DCU for my Business accounts. I looked at other options but none were as customer friendly as DCU. A lot of features on their website you will not get at other banks. Their rates for loans are low and hassle free to obtain. I would definitely recommend DCU.

— Abby, Newton, Massachusetts