Mortgages By Phone
Apply for a mortgage or pre-qualification by phone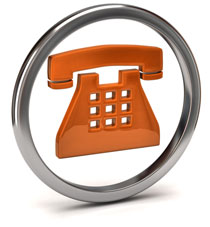 Applying for a DCU Mortgage By Phone
At DCU, you can apply for a mortgage online, in a branch, or by phone.
How to Apply by Phone
If you are ready to buy your dream home, get approved, or find out how much of a mortgage you can afford, call us at 800-328-8797 (select 3), Monday through Friday, 8:00 am to 9:00 pm, or Saturday, 9:00 am to 3:00 pm, Eastern time.
A representative is always happy to answer your questions, take your mortgage application and walk you through the entire process right over the phone.
Once you close your loan, DCU will service your mortgage for the life of your loan. You'll avoid the hassles of a financial institution selling your mortgage servicing over and over again.
Get a Pre-Qualification
Get pre-qualified for a DCU mortgage by calling 800-328-8797 and selecting 3. It only takes a few minutes.
In order to speed up the application process, we recommend gathering the information listed below:

Your Social Security Number
Your 5-digit zip code
Numeric portion of your residence
Your 2-digit birth year
Total gross annual income borrower and co-borrower (before taxes) You may exclude alimony/child support if you don't want it to be considered.
Total monthly debt payment for both borrower and co-borrower. Exclude your primary mortgage or rent payment. Include:
Installment loans
Minimum monthly payments for credit cards
Alimony/child support
Total amount of funds available to close new mortgage including down payment
Down payment percent of either 5%, 10%, 15%, or 20%
Related Services and Tools