ID Theft Hotline
A free identity theft solution for DCU members
What is the ID Theft Hotline?
What is identity theft?
Preventing ID theft
Identifying ID theft
Educational Resources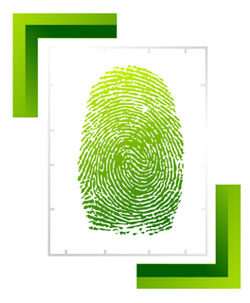 What is the ID Theft Hotline?
ID Theft Hotline is a free comprehensive identity theft resolution service for all members who believe they have been the victim of identity theft even if it does not involve their DCU accounts. With ID Theft Hotline, you have an identity theft counselor in your corner until your situation is resolved.
We partner with BALANCE to bring you these benefits. BALANCE is a leading provider of consumer credit counseling and education services.
ID Theft Hotline gives you access to:
An identity theft advisor who works with you until your situation is resolved
Free credit monitoring and fraud monitoring
Free credit reports
Help with case file creation for law enforcement and insurance claims
Help preparing all needed documents
Help with notifying financial institutions and other businesses
Consumer education
What to Do If You Think You Are a Victim?
If you feel you have been a victim of any type fraud, please contact DCU immediately at 800.328.8797.
DCU will ask you some questions to determine what type of problem it is and whether it directly affects your DCU account. If we determine that you may be a victim of identity theft, we will then connect you to the counselors at the ID Theft Hotline. At that point, they will begin to work with you until your situation is resolved.
What is identity theft?
Identity theft occurs when someone uses your personal information to commit fraud or other crimes. It may also involve computer fraud, mail fraud, wire fraud, and financial institution fraud. Criminals typically obtain credit in your name to get goods or services. They may write bad checks on your account or may make charges on existing credit card accounts or open new ones.
Identity theft is a growing national problem costing consumers and businesses billions of dollars and millions of hours in victim resolution.
Preventing identity theft
Here are key ways you can help prevent your identity from being stolen:
Don't send personal information or checks from your own mailbox. Thieves can easily get access to your mailbox. Instead, drop them in a U.S. Postal Service mailbox instead.
Use electronic statements wherever possible. E-Statements can be viewed and printed through an encrypted internet connection making access to your statements not only convenient, but safe and secure as well.
Avoid giving out personal information – especially your Social Security Number. Contact companies that have used your Social Security Number as your account number and have them change it to another number.
Don't carry your Social Security Number in your wallet.
Carry as few credit cards in your wallet as possible.
Don't give out any personal financial information over the phone unless you initiated the call.
Protect employee identification badges. Don't hang them from a pocketbook strap or back pocket.
Read the articles in the Educational Resources tab for additional steps you should take.
Are you a victim of identity theft?
Warning signs that you may be a victim of identity theft or another kind of fraud:
Loans or credit card accounts you didn't open show up on your credit report
You notice transactions on your monthly credit union, bank, phone, or other statements or online account history that you did not make
You hear from collection agencies or receive delinquency notices for loan or credit card accounts you did not open
Money is withdrawn from your accounts without your authorization
Early detection – How DCU can help
DCU has extensive state-of-the-art technologies and procedures to safeguard your personal and account information. In addition we use state-of-the-art methods to detect and prevent fraudulent use of your DCU credit card. Even so, it is extremely important that you monitor all of the financial and credit relationships you have with any institution on a regular basis. It is the surest way to catch problems while they are still manageable. Here's how:
Check your credit report at least once a year. Consider getting one from each of the three credit bureaus at different times of the year. You may order your free reports online at the official website (www.annualcreditreport.com) or make your request by toll-free phone call to 877-322-8228.
Promptly review your account statements and look for charges and transactions you did not make. Call to report account statements Report them to the financial institution or business as quickly as possible. Call to report account statements you have not received and make sure your address has not been changed without your knowledge.
Read the articles in the Educational Resources tab for additional steps you should take.
Educational Resources
DCU maintains a large and growing library of information on fraud prevention and privacy protection in our StreetWise web site. Identity thieves are cunning, deceitful, and often technically savvy. Everyone plays a part in successfully preventing identity theft.
Among the topics you can read about are: